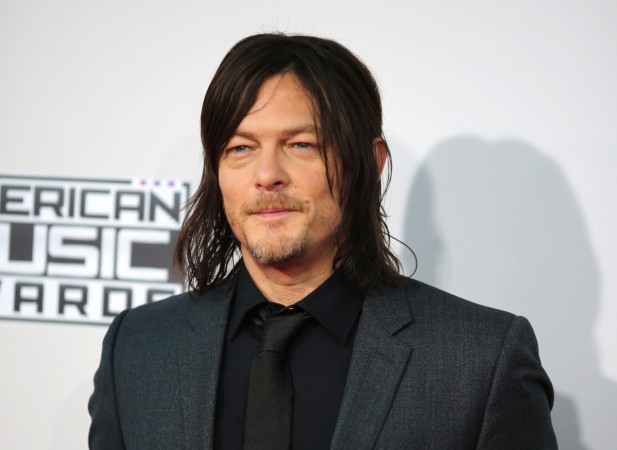 Season 6 of "The Walking Dead" ended about two months ago on a cliffhanger that saw Jeffrey Dean Morgan's Negan bashing someone's skull with his barbed wire-wrapped baseball bat named Lucille. Viewers did not see who Negan's victim was, and since then ardent fans have come up with various theories on who dies.
Norman Reedus' Daryl Dixon and Steven Yeun's Glenn Rhee are two of the prime suspects. Both these actors have been spotted on filming location, and therefore it is not immediately known who dies. But according to Reedus, Season 7 is worth the wait.
"I think probably the planet is going to explode. That's my feeling. It's so good," Reedus said on Entertainment Weekly Radio. "Every time we go on a promotional tour talking about what's going to come, we all say 'Oh my God, it's amazing. I can't wait for you to see it.' But it continually surprises me how this show grows and is put together and the execution of it—no pun intended. It blows my mind. It just continually reaches a new plateau every single time, and this is the highest plateau we've ever been. So just wait. It's worth the wait, trust me."
The Spoiling Dead Fans have been able to obtain some information regarding the filming of Season 7, and sources have informed the spoiler forum that Reedus was present in a segment involving the Sanctuary, the home of The Saviors. A casting call for Ezekiel has been issued, and viewers will get to see The Kingdom and its inhabitants around Season 7 episode 3 of "The Walking Dead."
On Thursday, the Spoiling Dead Fans noted that horses were spotted near the filming location, confirming that "The Walking Dead" has started filming The Kingdom portion.
"In addition to filming at Tyler Perry's Studio, they also filmed at an outside location in Atlanta," the spoiler forum noted on its Facebook page. "It was near some abandoned apartments over on Stanton Rd. & Woodberry Ave. Daniel Newman was spotted along with what looks like Carol. Horses were also seen on set. Yay! Please don't die, ponies. No word on any Ezekiel sightings. No tiger sightings either unfortunately."
"The Walking Dead" will return to AMC with Season 7 in October.