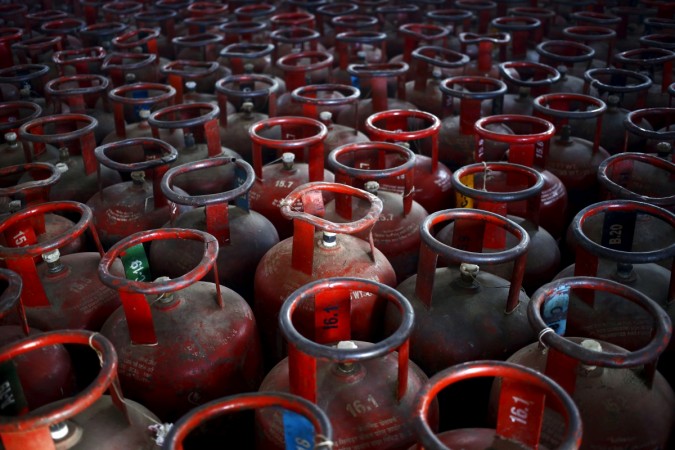 Oil companies on Tuesday increased the price of non-subsidised domestic LPG cylinders by Rs 94 and the price of subsidised domestic LPG cylinder by Rs 4.56.
The new prices are applicable from Wednesday, November 1.
Subsidised LPG cost
A subsidised LPG cylinder cost Rs 493.83 in Kolkata, Rs 491.13 per 14.2 kg cylinder in Delhi, Rs 493.8 in Mumbai and Rs 479.11 in Chennai until Tuesday.
According to the Indian Oil website, the current price of a subsidised LPG cylinder, which weighs 14.2 kg, is Rs 498.43 in Kolkata, Rs 495.69 in Delhi, Rs 498.38 in Mumbai and Rs 483.69 in Chennai.
Non-subsidised LPG cost
While non-subsidised gas cylinders used to cost Rs 665.5 in Kolkata, Rs 649 in Delhi, Rs 625 in Mumbai and Rs 656.5 in Chennai. Now these have been increased to Rs 759.5 in Kolkata, Rs 742 per unit in Delhi, Rs 718.5 in Mumbai and Rs. 750 in Chennai, said Indian Oil.
The prices had been last revised on October 1, 2017.
The report also said there are around 18.11 crore customers of subsidised LPG in the country and 2.66 crore consumers of non-subsidised gas cylinders.