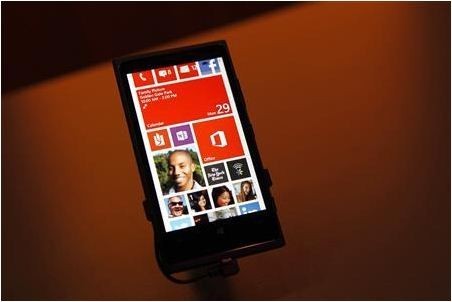 A new Nokia smartphone featuring a quad-core processor has been spotted at a benchmark site, sending rumoring mills on an overdrive mode.
Before the speculations of the 41-megapixel Nokia EOS camera phone making its debut next month could die down, a technology website AndroWin has spotted a quad-core based Nokia device in the GFXBench database.
The benchmark site lists a Nokia phone with quad-core processor having Adreno 305 graphics engine (most probably a Qualcomm Snapdragon 400 series based chipset) and display resolution of HD 720x1280p. It also shows Windows Phone 8 as its primary operating system.
Considering the media reports in the past few days, the mystery Nokia device is expected to be either a next generation Lumia series smartphone or a big-screen phablet which is rumoured make its debut this fall.
Earlier last week, Finnish handset maker Nokia had sent out press invites for an event in New York City with tagline - "ZOOM REINVENTED", with a picture of a big magnifying lens.
Excerpts written inside the picture of the lens read as:
"SEE MORE FROM NOKIA
11AM, JULY 11, NEW YORK CITY"
The Nokia event is expected to witness the launch of the 41-megapixel super camera phone Nokia Lumia EOS which can take quality crisp images even if users zoom in on an object. It is also reported to ship with a metal clad body case.