After losing the title of 'number one mobile manufacturer' to the Samsung, this year, and facing a tough competition in the top-end phone category, the Finnish phone maker Nokia is focusing on low-price category feature phones with internet connectivity to recover some grounds in the mobile markets worldwide.
Nokia in a press release has announced the launch of three full-touch screen phone models in the Asha series: Nokia Asha 305, Nokia Asha 306 and Nokia Asha 311 by October this year.
These new mobiles are designed to provide a rich internet experience at a new price point to the users, says the Finnish mobile maker.
"The Nokia Asha 311 is a fast and fluid 3.5G capacitive touchscreen device, powered by a 1GHz processor to provide a great internet experience. The bright and edgy Nokia Asha 305 is a fun and affordable phone, featuring the exclusive Easy Swap dual SIM. Its sister, the Nokia Asha 306, is a single SIM model, and becomes Nokia's most affordable Wi-Fi handset to date," said the Nokia.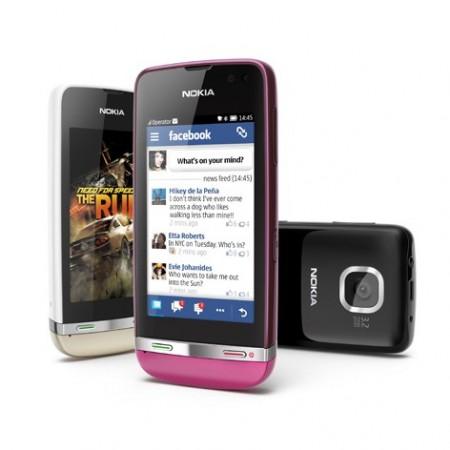 The new devices are said to take full advantage of the Nokia Browser 2.0, a major recent update which uses Nokia's cloud technology to reduce data consumption by up to 90% and also enables consumers for faster web access.
The retail price for Nokia Asha 305 has been estimated to be EUR 63, while the estimated retail price for Nokia Asha 306 is EUR 68. Nokia Asha 311 has an estimated retail price of EUR 92 . Above mentioned prices exclude taxes and subsidies.
Meanwhile, Nokia's one of its kind entrants in high-end phone - PureView 808 with 41-megapixels camera - will be launched in India this year.
Earlier, the company announced that the PureView 808 would be launched on June 6. However, the plan of the official release has been supposedly deferred due to some reasons.
Key specifications of the upcoming Asha series as follows:
Nokia Asha 311- is WiFi enabled, has 3 inch scratch resistant capacitive glass screen, powered by a 1GHz processor and 3.5 internet capabilities, with up to 256 MB user memory and expandable with micro-SD card up to 32 GB. It also boasts a 3.2-megapixel camera.
It also comes with a pre-installed Nokia Maps, in addition to the 15 level pre-bundled version of the Angry Birds.
Nokia Asha 305- features a bright and colorful 3" WQVGA resistive touch screen along with Bluetooth and Dual Band connectivity. Forty EA games are available for download with every phone as well as a 2MP camera, Nokia Maps and the revolutionary Nokia Browser which helps significantly lower data costs .
Nokia Asha 306- is the sister device to the Nokia Asha 305. It has all features that comes along with its sister Asha 305, including the bright and colorful, 3" WQVGA resistive touch screen and 40 EA games for download which is a Nokia exclusive offer.
Apart from this, Nokia Asha 306 also provides WLAN that enables users to stay connected while on the move. It also supports video streaming through both GPRS and WLAN, meaning this handset truly is a fun way to stay in touch.