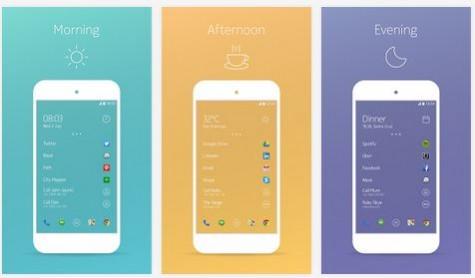 When Nokia unveiled the Z Launcher on its website in the beginning of this year, nobody thought that the brand could concentrate on a Google made operating system. At that time, customised Android launcher received good reaction from users with decent number of downloads.
But after launching the Nokia N1 Android tablet, Nokia has now rolled out this launcher app officially on Google Play Store. The Nokia-made launcher app will be featured on N1, which runs on Android 5.0 Lollipop.
The app available on Google Play Store will support Android Kitkat 4.1 or higher version only. It supports gesture control and can read users' behaviour to rearrange the desktop for more comfort. For instance you can scribble on your desktop to open any particular app. The launcher also reads your daily usage pattern and re-arranges all the apps according to your usage behaviour.
The interface feels simple and easy to use with all the icons properly arranged and trims the glitches of bloated interfaces that users are used to.
Nokia has been working on this app for a while and has fixed a few bugs as well. The brand has also introduced a few new features on this official version. Here's Nokia's viewpoint about the launcher on the customised launcher app:
Faster – We looked at every possible area where we could make small speed improvements from optimising on specific handsets to obscure things like "finger tracking latency".
Better Prediction – Without getting too technical...we found ways to bring more contexts into our algorithm and to hone the algorithm data to just keep the important elements that give users the best results.
Refined Scribble – We improved the recognition and response time, (its faster!)
We now run on rooted devices! – This was the #1 most requested features in our forum.
The biggest reason behind Android's huge popularity is its openness that allows every smartphone manufacturer to make changes in the operating system.