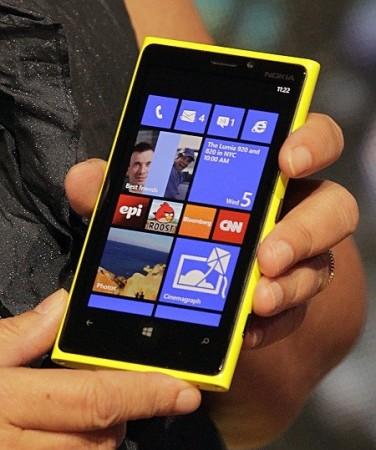 Finnish company Nokia ended the last quarter sales of the year 2012 on a high note that indicated a strong comeback to the market which it had lost to global tech giants Apple and Samsung during the last two years.
In a surprise revelation on Thursday, Nokia said that it sold 86.3 million devices in the fourth quarter of the year, clocking EUR 3.9 billion net sales. According to the company, the sales of the last quarter have surpassed earlier expectations.
"We are pleased that Q4 2012 was a solid quarter where we exceeded expectations and delivered underlying profitability in Devices & Services and record underlying profitability in Nokia Siemens Networks. We focused on our priorities and as a result we sold a total of 14 million Asha smartphones and Lumia smartphones while managing our costs efficiently, and Nokia Siemens Networks delivered yet another very good quarter," said Stephen Elop, Nokia CEO on the preliminary Q4 financial information in a company statement.
The company sold a total volume of 79.6 million units of mobile phones of which 9.3 million units were Asha full-touch smartphones. Also, out of the 6.6 million smartphone units sold in the last quarter 4.4 million were Lumia devices.
Soon after the announcement of the fourth quarter sales the company's share soared up to 15.5 percent at EUR 3.47, the highest level in the past nine months.
"After almost consistently posting mostly negative results and missing frequently estimates for several quarters it might just seem that Nokia is finally on the way up, having beaten estimates and their own previous outlook," said Markus Huber, head of German high net worth trading at ETX Capital, Reuters reported.