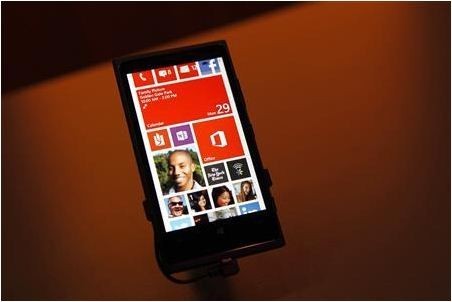 Nokia's much rumoured smartphone Moneypenny will reportedly come in dual-SIM variant as well.
Prolific Twitter spy, @evleaks has claimed that Nokia is contemplating the development of a dual-SIM Moneypenny model, hinting that the company may release different variants to specific markets.
"Nokia planning a dual-SIM version of Windows Phone Blue-powered Moneypenny." Evleaks tweeted.
Rumour has it that the new variant may head to the emerging markets in Asia, especially India and China, which are known to be the thriving business arena for dual-SIM smartphones.
Moneypenny, aptly named after a fictional character seen in James Bond movie series, will boast of voice-command search feature (like Siri & Google Now), 3D gesture control, and new notification center, thanks to the new Windows Phone v8.1 (Blue) OS.
Other key specs like chipset type, RAM capacity and camera details are scarce right now, but speculations are rife that the Finnish company may unveil the new Phone along with another James Bond movie title inspired, high end device - Goldfinger and an 8.0-inch tablet Lumia 2020, at the upcoming international telecommunication trade fair, MWC (Mobile World Congress) 2014, in Barcelona in February (24-27).
Earlier in the week, Nokia announced a new budget phone Lumia 525, successor of the company's best seller Lumia 520, which was released in India earlier this year. It sports a 4.0-inch WVGA IPS LCD screen with pixel density of 235 ppi (pixels per inch) and runs on the Windows Phone 8 OS with Lumia Black update powered by the 1GHz dual-core Snapdragon S4 CPU with 1GB RAM with 8GB inbuilt memory (expandable up to 64GB via microSD card).