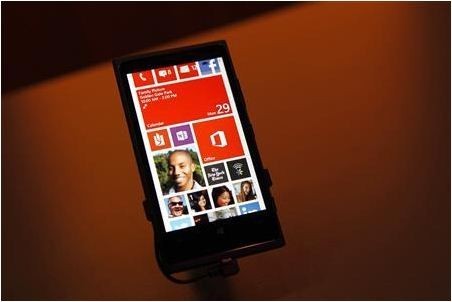 Microsoft has already revealed its latest OS for big screens, Windows 8.1 or Windows Blue. However, a smaller version of the OS, tipped as Windows Phone Lumia Black, has been introduced with some tweaks and certain improvements.
Following are some features of Windows Phone Lumia Black OS.
More Tiles
The first thing which a user will notice is the extra titles squeezed into the start-screen, which for phablets such as Nokia Lumia 1520, is more suitable. The OS is also said to be optimised to run faster with the help of quad-core chips and is expected to make the IE browser run faster than before.
Including more tiles in the start screen will also make it easier for the user to look at every possible app in a glance.
Customisable Glance Screen
It has been noted that Nokia has added the notifications in the glance screen along with the time. One can also make the important app details display on the glance screen and can add a background image.
Driving mode
Along with the usual guidance, the Driving mode now lets calls and messages go unnoticed to make the user concentrate fully towards driving, which might be a negative aspect when it comes to emergency calls.
Multi-Window Closing
Users will be able to see all applications open on the smartphone and close them all together at once. This would eliminate the process of repeatedly pressing the back button to close the apps.
Internet Sharing
Windows Black OS will now be able to make out when the user needs to turn on/off the internet sharing option, eliminating the manual process by navigating through the Settings option, reported Pocket-Lint.
Camera
With the GDR3 update, the OS is said to bring Nokia camera which includes Nokia Pro Cam and Smart camera apps into one place. The camera update is said to be released only for 9-series and 10-series devices.
The release date for Block OS update is not revealed yet. However, one can expect the update to go on air by the end of 2013, as the OS has been already revealed in the recently launched Nokia Lumia 1520 phablet, reported Slash Gear.