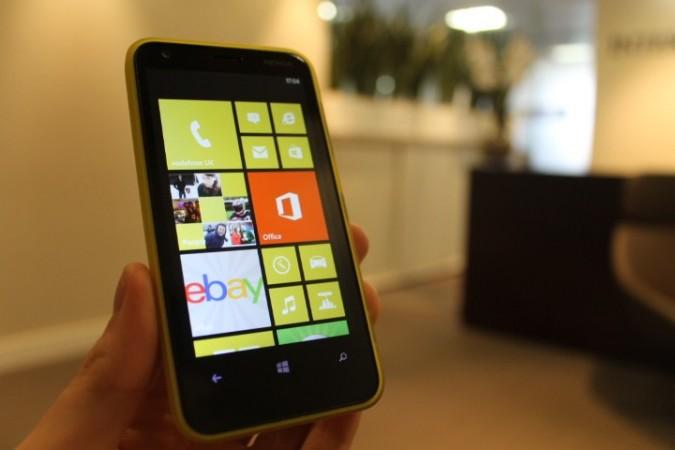 Rising Indian smartphone maker Micromax pulled the wraps off its flagship phablet Canvas HD A116 more than a month ago. It made record-breaking sales on the first day, with stocks selling out within 15 minutes of its release. And the Canvas HD still continues to be the hottest smartphone in the Indian market, giving a stiff fight to android phones of MNC companies.
On the other hand, the Finnish smartphone, after a little delay in launching the most affordable Windows Phone 8 smartphone Lumia 620, finally hit stores a couple of weeks ago. According to reports, Lumia 620 has begun to rise in popularity among young adults thanks to its affordability.
But will the Windows Phone 8 OS become a weakness for Lumia 620 against popular Android OS-based Micromax Canvas HD A116?
Here is a brief comparison of the main specs between Micromax Canvas HD A116 and Nokia Lumia 620:
Display:
The Micromax Canvas HD A116 shows off a 5.0-inch LCD display IPS (In-Plane Switching) technology with 720px1280p resolution, with pixel density of 294 pixels per inch.
Nokia Lumia 620 sports a smaller screen with 3.8-inch display having 480x800p resolution, but it compensates its shortcomings with its exclusive ClearBlack display technology which assists in viewing contents on the smartphone clearer even with direct sunlight falling on the device.
Processor:
Micromax's Canvas HD's 1.2 GHz quad-core processor makes Nokia Lumia 620 look inferior, as the Nokia smartphone packs a dual-core Qualcomm Snapdragon S4 processor with 1GHz CPU speed.
With quad-core processor, Canvas HD can do multiple jobs using less energy, thereby significantly increasing the smartphone's battery life span.
Camera:
Micromax's Canvas HD sports an 8.0-megapixel rear-side camera with HD 1280x720p resolution video recording and a 2.0-megapixel VGA front camera.
Lumia 620 may not feature the feature-rich PureView camera like its expensive sibling Lumia 920, but it houses a pretty decent 5.0-megapixel camera with LED support capable of HD 720x1280p video recording, same as Micromax's smartphone.
Mobile Operating System:
Micromax Canvas HD A116 runs on the Android v4.1 mobile OS Jelly Bean. With more than 650,000 apps to choose from, Canvas HD holds the advantage over the Lumia 620, which runs on the Windows Phone 8 OS. Microsoft's latest OS version was released only a few months ago and it houses a tiny collection of a little over 150,000 apps.
Apart from 1GB RAM and battery capacity, Micromax Canvas HD A116 and Lumia 620 have negligible differences.
Lately however, Micromax seems to have hit a road block due to a staggered supply of Canvas HD to the market. Ever since the release of the smartphone, consumers are finding it hard to get a hold of the Canvas HD.
Adding woes to the consumer, Micromax is forced to raise the Canvas HD price from ₹13,999 to ₹14, 499 owing to 6 percent hike in Tax on handsets priced over ₹2000 which was announced on the recent 2013-14 Union budget session.
On the other hand, Lumia 620 seems to have struck a chord with Indian youth, thanks to its peppy dual-colour back-panels and its sub-₹15,000 price tag.
But it remains to be seen if Nokia makes use of Micromax's current predicament to go for marketing blitzkriegs, to showcase Lumia 620 as an alternative cool smartphone to own.
Break-down of specifications of Micromax Canvas HD A116 and Nokia Lumia 620:
Model

Micromax A116 Canvas HD

Nokia Lumia 620

Display

5-inch IPS-LCD screen

with 720px1280p HD display (pixel density: 294 pixel per inches)

3.8-inch TFT WVGA(800x480p) display with ClearBlack technology

OS

Android v4.1 OS (Jelly Bean)

Windows Phone 8

Processor

1.2GHz Quad-core MediaTek MT6589 Cortex A7 processor chipset

1GHz Dual-core Qualcomm SnapdragonTM S4 processor

GPU

PowerVR Series5XT

Adreno 305

Internal memory

1GB RAM

512 RAM

Storage capacity

4GB, expandable up to 32GB

8GB, expandable up to 64GB

Camera

Rear side: 8.0-megapixel camera

Front side: VGA camera

Rear:5.0 MP with Flash support (2592x1936p image resolutions)

Front: VGA camera(640x480)

Network

2G & 3G

2G & 3G

Battery

2100 mAh

1300 mAh

Price

₹13,999/-
(expected to rise to ₹14,499)

Around ₹14,999/-