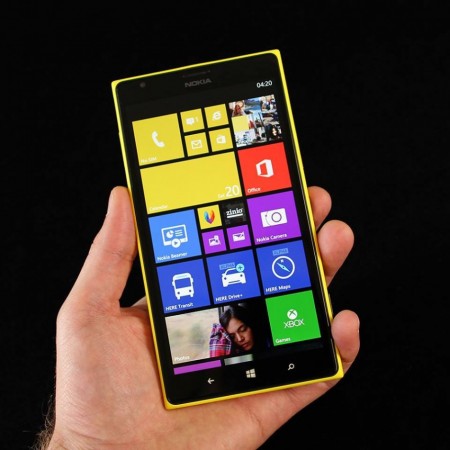 Even before the latest Lumia devices introduced at the Nokia World Event in October are hit markets, one of the devices have been already sold to a customer.
The much-talked about Lumia 1520 smartphone is said to have reached a consumer for a discounted price of $540 (₹34,000 approx.)
Michelle managed to get the Lumia 1520 from AT&T kiosk in Greensboro, North Carolina. She posted some unboxing images of Lumia 1520 on the WPCentral forum. She claimed she got the handset along with the official AT&T receipt.
It was also said she visited another store to check whether they can sell her the same device and much to surprise, offered it for the official price of $584 (₹37,000 approx.)
Michelle added that she has managed to download a few apps and have used around 4.08 GB of the device with 10GB still remaining. "I have loaded a few apps and I have used 4.08 gig and have 10.48 Gig Free.. Not sure why anyone would say I am a Troll, I was just sharing. I have no way to take a picture of the phone since the phone is my camera but I am going to post something else in a few," she said.
Michelle, being a developer, further revealed "this is like my 8th Windows Phone, and Nokia did a Great Job on this one, Speaker is nice and loud." She also said that only a charger and what looks like a USB cable is available inside the box along with some manuals and guides, which can be seen in the images.
The receipt and the unboxing images can be seen here. The images have been taken from Lumia 1520 itself.
Some of the key specifications of the handset are:
- 6-inch Full HD LCD display.
- 2.2GHz quad-core Snapdragon 800 processor running Windows 8 OS with latest updates.
- 20-megapixel rear and 1.2-megapixel front facing camera.
- 3400mAh non-removable battery with built-in wireless charging feature.
The detailed specifications and features of the Nokia Lumia 1520 are listed here.
Check out the first hands-on video of Nokia Lumia 1520 below:
[Video Courtesy: Nokia/Youtube]