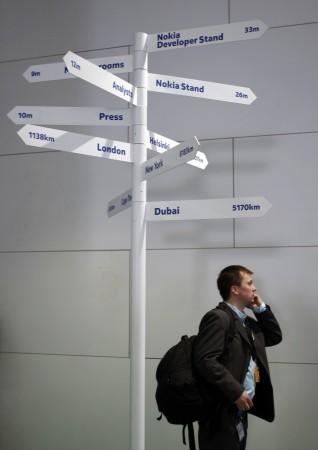 A real time traffic solution developed by Nokia is bringing traffic updates to Windows and Symbian-enabled phones used by drivers in Delhi and Mumbai.
The program, which is being introduced in association with NAVTEQ Traffic Pro, works on the concept of street signals.
Drivers using the services in Delhi and Mumbai will be better aware on the movement of traffic on various roads in the city. The roads clogged with traffic will be displayed in red on the screen so that drivers can avoid the busy streets. The green light on the screen suggests the road is experiencing less traffic.
The program, called Nokia Drive, is currently available in 750 cities in India. The company has also announced that it will be providing more and better services to connect many cities in the future.
Nokia Drive is not the only application trying to guide people to their destinations. Google has a similar service which is not active in India. The program is named Google Navigation and does not provide a detailed solution like Nokia, missing on voice commands that guide the driver in heavy traffic.