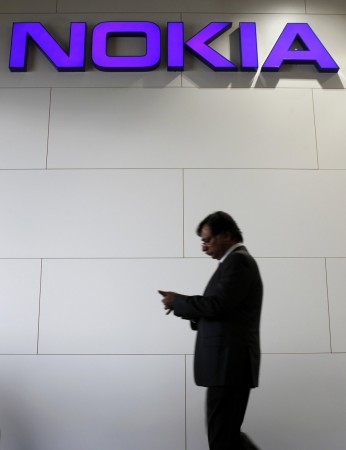 Finnish handset maker Nokia has officially confirmed its participation at the upcoming Microsoft Build Developers Conference next month, promising new Lumia smartphones.
Nokia took to social media platforms Twitter and Facebook to confirm the news.
"We're packed, primed & gearing up for the Microsoft BUILD Developer Conference 2014. Are you?" Nokia tweeted and followed it up with another message: "Why go for One when you get more? Join us for #moreLumia on April 2 in San Francisco", almost confirming that the company would launch new smartphones next Wednesday.
Though there is no hint of any particular details of any phone model as such, the second message "Why go for 'One' when you get more?" certainly implies that company will announce a top-end phone to match the newly introduced HTC One (M8). Many believe it will be the long-rumored Lumia 930 (codenamed Martini), alleged to be the international model of the Verizon exclusive metal-clad Lumia Icon (available only in the US).
Lumia Icon boasts strongly built body with metallic chassis, complimented by time-tested durable polycarbonate back cover and flaunts a 5.0-inch full HD (1920x1080p) OLED display with pixel density of 441 ppi (pixels per inch). It also houses 2.3GHz Snapdragon 800 series quad-core CPU and a 20.0-megapixel camera, featuring Carl Zeiss lens and OIS (Optical Image Stabilization).
Nokia is also slated to announce a budget phone Lumia 630 (codenamed Moneypenny). It is said to feature 4.0-inch display, onscreen buttons, Snapdragon 400 series CPU, a camera on the rear (no flash) and dual-SIM slots (pegged to be the first Windows phone to boast this feature).
Besides the Nokia devices, Microsoft Build Developers Conference 2014 will also witness the launch of Windows Phone OS v8.1. The new software is said to support the voice-assistant feature 'Cortana' similar to 'Siri' of Apple iOS and 'Google Now' launcher in Android OS.