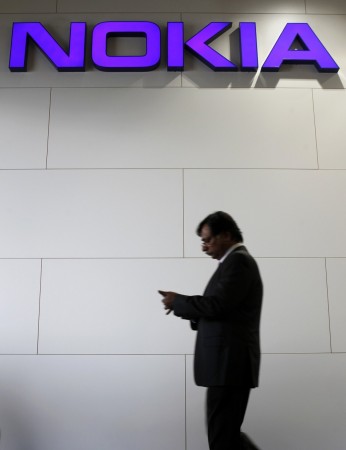 The image of the long-rumoured Nokia C1 has surfaced online, revealing that the device may come in two variants.
Technology blog Nokia Power User has reportedly caught hold of the Nokia C1 poster indicating that the device may come in two models -- one running on Android and the other on Microsoft's mobile OS.
In the images, we can see silver hued Nokia C1 showing Android 6.0 Marshmallow OS with Nokia Z launcher and behind it, there is another model of the same colour showing trademark metro tiles interface of Window mobile OS
There is also a possibility that Nokia C1 might feature dual-boot feature wherein it can run on both Android and Windows OS based on user's priority. This theory is not farfetched since we have already seen some devices like Datamini Dual (Laptop) and Elephone Vowney (smartphone) officially running both the OS versions.
That being said, the leaked image has intrigued many over why Nokia wants to use Windows in its devices even after separating from Microsoft. We just have to wait for an official announcement of the device to take this debate further.
As far as internal hardware is concerned, Nokia C1 is said to boast a metal-clad casing and at the front, it features 5.0-inch full HD display. Under-the-hood, it is said to house Intel Atom SoC (System on Chip) 2GB RAM, 32GB internal storage, 8MP camera on the rear-side and a 5MP snapper on the front.
As of now, there is no word on when Nokia C1 will be released, but it is certain to debut in a few months' time.
Some might argue that Microsoft-Nokia acquisition deal would stop Nokia C1 from getting unveiled any time soon as it states that the Finnish company cannot use Nokia brand in any of its new Smart/Feature phones until Q4 2016.
Does this mean, the fans would have to wait for another year to get their hands on the Nokia C1? We don't think so. The leaked images indicate that the company is ready with the phone.
Many believe Nokia may not bide time to oblige with Microsoft's contract, instead collaborate with third party OEM (Original Equipment Manufacturers) to launch C1 smartphone like it did with Foxconn to introduce N1 Android tablet in 2014.
[Also read: Aluminum-Clad Nokia N1 with Android 5.0 Lollipop Unveiled]
Stay tuned for more updates.