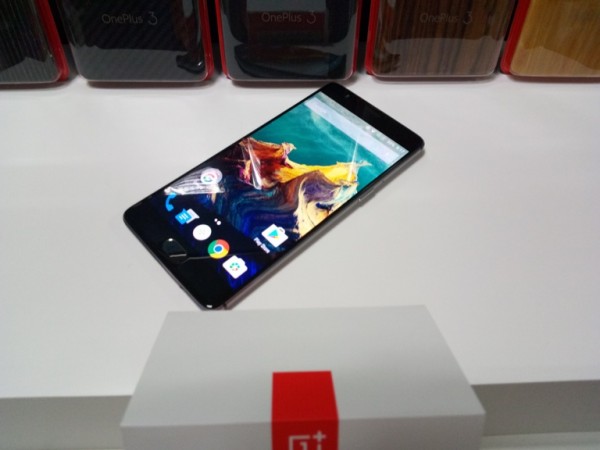 HMD Global's upcoming flagship, dubbed as the Nokia 9, is garnering more attention than expected as it is making a comeback after a short hiatus. The excitement is making people draw comparisons with premium devices like the just-released Samsung Galaxy S8, the upcoming Apple's iPhone 8, the Xiaomi Mi 6 and others. But going by the price bracket it may fall into, it appears like its main rival in the smartphone market will be the OnePlus 5 aka OnePlus 4.
The Nokia 9 as well as the OnePlus 5 will hit the stores at around the same time – June or July. The former is expected to be released in July or the first week of August, while the latter will reportedly be launched in June.
Also read: Can Nokia 9 beat Xiaomi Mi 6, Samsung Galaxy S8 and iPhone 8?
According to reports, the Nokia 9 will come with a price tag of $699, while the OnePlus 5 aka OnePlus 4 is expected to be priced at around $499. The pricing of the devices is not confirmed but the Nokia 9 could cost more than the OnePlus flagship.
The Nokia 9 is expected to come with features like IP68 water-and-dust resistant certification, fingerprint scanner, iris scanner and an OZO audio. It is expected to sport a 5.5-inch QHD OLED display with a 1,440x2,560 resolution, come packed with a Qualcomm Snapdragon 835 processor, and run an Android 7.1.2 Nougat operating system. It is also expected to feature a 6GB RAM, a 64GB/128GB internal memory (with microSD card slot), a 22MP PDAF with Zeiss optics, a 12MP front-snapper, and a 3,800mAh battery with Quick Charge 4.0 support.
The OnePlus 5 is also expected to sport a 5.5-inch Quad HD AMOLED display with 2,560x1,440 pixels, powered by a Qualcomm Snapdragon 835 processor, run Android Nougat operating system and come packed with 6GB RAM. Not much about the device is known but the information leaked so far shows that it is in sync with Nokia 9.