HMD Global appears to be working on at least a couple of high-end smartphones that may see the light of the day this year. Details of a new device dubbed as Nokia 10 have made it to the social media even as speculation on the Nokia 9 is gaining momentum with its release date reportedly getting near.
A concept smartphone with five camera lenses and a LED flash has been shared on Chinese social network Baidu. There is no mention of the mystery device, but GSMArena has reported citing sources that it could be named the Nokia 10 and arrive at the upcoming IFA 2018 in Berlin this September.
Also read: Will Nokia's new flagship really feature 5 lens camera? What we know so far about Nokia 9
The same source went on to say that the device could be powered by a Qualcomm Snapdragon 845 processor which has the capacity to support up to seven lenses with 32MP.
It comes a few days after VTech website (in Chinese) reported, citing a source from Foxconn, that the Finnish company was working on a flagship that would boast of a camera with five lenses on the back.
Nokia (before being bought by HMD Global) was in the news six years ago when it released Nokia 808 PureView with a 41MP main camera with 38MP eff., f/2.4 aperture, 1/1.2", Carl Zeiss optics, autofocus and Xenon flash. It seems like HMD Global is keen on carrying on Nokia's legacy of making mobile phones with an awesome camera.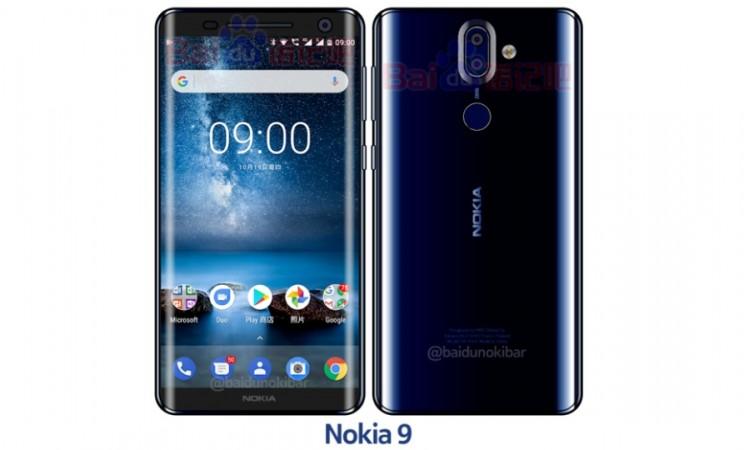 Meanwhile, the Finnish company is reportedly announcing its much-hyped Nokia 9 at the Mobile World Congress 2018 (MWC 2018) in Barcelona which will take place next month. It has already been cleared by 3C certification in China and FCC (Federal Communication Commission).
The Nokia 9 is expected to sport either a 5.46-inch or a 5.5-inch QHD OLED edge-to-edge display with 1,440x2,560 screen resolution, powered by a Qualcomm Snapdragon 835 or Snapdragon 845 processor, and run Android 8.0 Orea OS. It may also feature a 6GB/8GB RAM, a 64GB/128GB internal memory (with microSD card slot), a 13MP+13MP dual camera with Zeiss Optics on the rear, and a 13MP front-snapper.