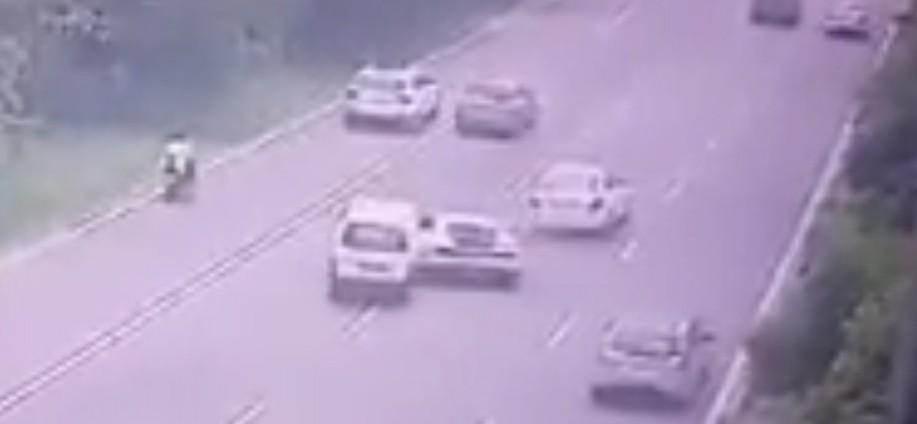 A man got killed in a road accident on the Greater Noida Expressway when his car toppled when a Lamborghini swerved into his way on Saturday afternoon, 8 July. This terrifying incident was captured by the CCTV cameras on the expressway.
The video footage shows that a Maruti Dzire car is trying to overtake a Lamborghini by swerving left. In an attempt to avoid collision with the Swift Dzire, the Lamborghini, in turn, swayed to its left thereby skewing into one Maruti Eeco's way.
As a result, the Maruti car toppled all the way into the forest on the side. The man, in his late twenties, who was behind the wheels got killed in the fatal accident.
According to reports, the Eeco's driver Arshad Ahmed was from Mandawali in East Delhi. He couldn't make it to the hospital alive. The doctors had declared him brought dead.
The one driving Swift Dzire has been arrested but the police are still trying to trace the Lamborghini's driver.
Watch the video here: