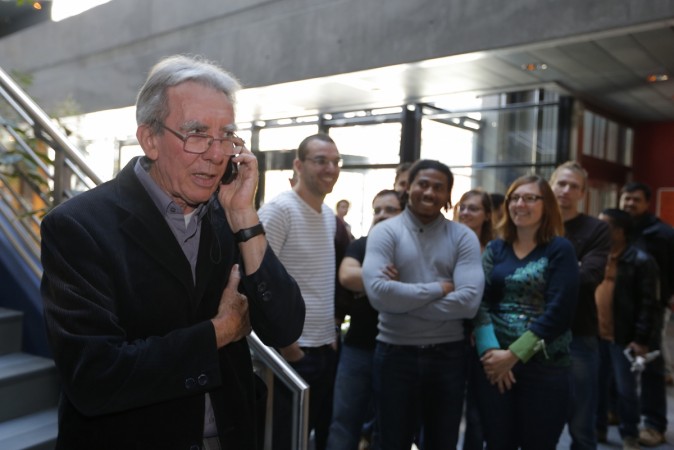 The 2016 Nobel Prize in Chemistry has been awarded to Jean-Pierre Sauvage, Sir Fraser Stoddart and Bernard Feringa, who designed and developed machines of molecular level.
The announcement was made at a press conference in Sweden and according to Olof Ramström of the Nobel Committee, "They have mastered motion control at the molecular scale." The machines are reportedly thousand times thinner than a strand of human hair.
The molecular machines are expected to find use in the development of new materials, sensors and energy storage systems, the Royal Swedish Academy of Sciences said while announcing the names of the winners.
"I don't know what to say, I'm shocked. And my second remark was: 'I'm a bit emotional about it,'" Professor Feringa said regarding his win. Feringa will share the winning prize of eight million Swedish kronor (approximately $930,000) with Sauvage and Stoddart.
The first step towards the development of these machines was taken by Sauvage, when he successfully linked two ring-shaped molecules to form a chain, called a catenane.
Following this Stoddart in 1991 when he threaded a molecular ring onto a thin molecular axle, thereby demonstrating that the ring was able to move along the axle.
Then, in 1999, Feringa developed a molecular motor, using which a molecular rotor blade was spun continually in the same direction.
Earlier in the week, Japanese cell biologist Yoshinori Ohsumi was awarded the Nobel Prize in Physiology or Medicine for his discoveries on autophagy.