How often do we see "Of the people, by the people, for the people" in its true form? This Republic Day is going to be all about the common people. The theme for India's 74th Republic Day, which will be celebrated with fervour on January 26, is "participation of the common people." Fully committing to the theme, the government has made R-Day parade arrangements such that the common people take the centre-stage in true essence.
As the Republic Day 2023 parade marks many firsts, one of the most notable change is that the first-row VVIP seats at the parade will be reserved for special invitees and their families. These special invitees will include 'shramyogis' (labourers who worked on the Central Vista project) rickshaw pullers and vegetable sellers.
"These Special Invitees will be prominently seated at Kartvya Path," the statement read.
The number of seats for the parade have been reduced to 45,000 this year, of which 32,000 and 10 percent of the total seats will be for the Beating Retreat event.
For the first time, slum children in the 11-18 age group, who used to beg at traffic signals, will be participating in the Republic Day parade this year. They will carry placards with the slogan 'bhiksha se shiksha ki ore' (from beggary to education).
Pratap Vikram Singh of Project Smile said, "The kids are performing at par with the kids of convents and government schools, rehearsing for the R-Day parade. A year and a half back, these children never wanted to talk to anyone as they were not ready to trust us. It took us a long time to build trust. We gave them toys, started running smart classes for them and gave them exposure."
Republic Day parade 2023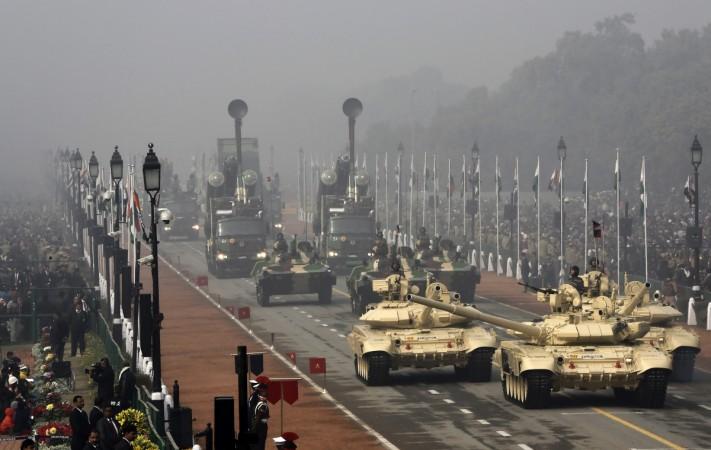 Egyptian President Abdel Fattah el-Sisi, who arrived here on a three-day state visit from January 24 to 26, is the chief guest at the 74th Republic Day function on Thursday. Additionally, a 120-member contingent from Egypt will march in the parade.
There are many programmes lined up as a part of the R-Day parade, including a flypast, drone show, tableaux representing different states and more. The security has been tightened in the national capital in wake of R-Day celebrations. Delhi Police have deployed over 6,000 police personnel in and around the New Delhi district amid adequate security arrangements for the safe conduct of the Republic Day parade. Deputy Commissioner of Police, New Delhi, Pranav Tayal said that the police have made arrangements for around 70,000 people and the total deployment will be more than 6,000 police personnel.