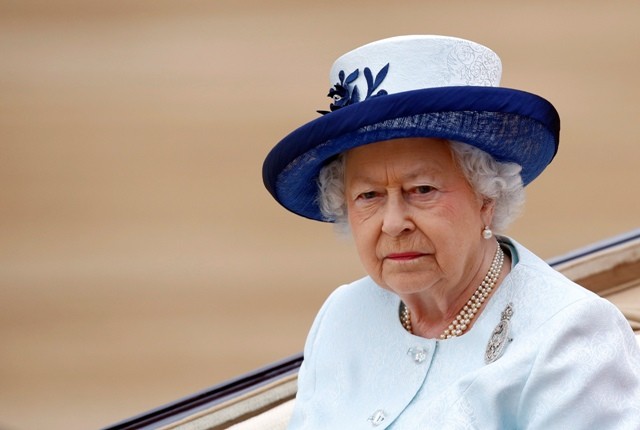 Thousands of people in the United Kingdom (UK) have signed an online petition asking for Queen Elizabeth II to pay for the refurbishment of Buckingham Palace on her own, instead of taking money from taxpayer funds. The repairs of the palace are estimated to be around a whopping £370 million pounds.
The online petition which has gathered around 88,389 signatories, so far, is called "Make Royals Pay for Palace Renovation" and was created on 38 Degrees campaign site. The UK government on Friday had announced that the Buckingham Palace, home of Queen Elizabeth II, will undergo a 10-year refurbishment process worth £370 million.
The repair work is scheduled to begin in April next year and Queen Elizabeth will reportedly remain in residence during the time. Ageing cables, lead pipes, wiring and boilers will be replaced, many for the first time in 60 years, amid fears about potential fire and water damage. Reports state that the Queen's household budget was given a 66 percent pay rise to cover the cost of refurbishment.
Queen Elizabeth's personal wealth is estimated to be around 340 million pounds. The 90-year-old monarch also owns Sandringham House and Balmoral Castle in Britain.
"There is a national housing crisis, the NHS is in crisis, austerity is forcing cuts in many front line services. Now the Royals expect us to dig deeper to refurbish Buckingham Palace. The Crown's wealth is inestimable. This is, in a word, outrageous," says the petition addressed to the UK Chancellor.
The Chancellor however said that palace is a public monument and a heritage building so the public will have to invest in it.
"It's a public building, it's a public monument, it's a heritage building - so we have to invest in it to preserve it. If the Queen and the Royal Family want to consider a contribution I certainly wouldn't send the cheque back," UK's Shadow Chancellor John McDonnell told BBC.
Buckingham Palace has served as the official London residence of Britain's monarch since 1837. It has 775 rooms, including 52 royal and guest bedrooms, 188 staff bedrooms, 19 state rooms, and 78 bathrooms.