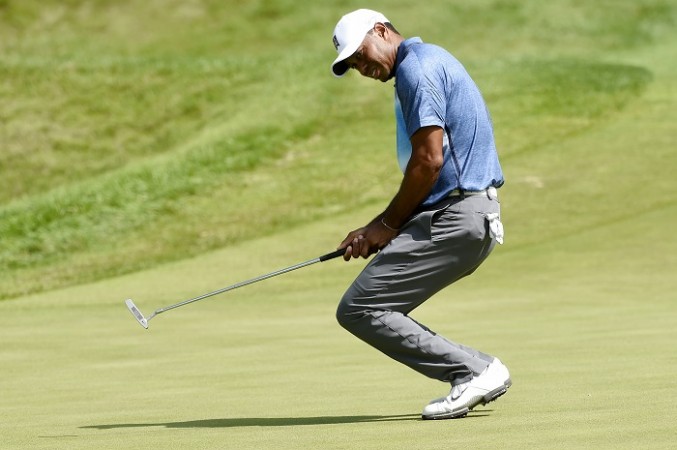 It was expected and now it has been confirmed – Tiger Woods will not play in the US Open this year. The American had raised hopes of being able to take part in the major after registering for the tournament in April, but with the back injury not showing any signs of healing in time, the 14-time major winner has had to take the difficult decision.
Woods, who has had two back surgeries and last played in a golf tournament in August of last year, confirmed his unavailability for the US Open at Oakmont as well as the Quicken Loans National.
"While I continue to work hard on getting healthy, I am not physically ready to play in this year's US Open and the Quicken Loans National," Tiger Woods said on his official website. "I am making progress, but I'm not yet ready for tournament competition.
"I want to thank everyone for their continued support. The positive texts, emails and calls I have received have been incredible. I want to wish Mike Davis, Diana Murphy, the USGA, the players and everyone at Oakmont a very successful week."
Woods, though, also revealed he will be present at the Quicken Loans National tournament, which is organised by his foundation, even if he cannot showcase his skills on the golf course.
"I will be hosting and attending my foundation's tournament, the Quicken Loans National, at Congressional," the American added. "It's the 10th year of our tournament, and we continue to support the community, the military and the programs of the Tiger Woods Foundation."
Meanwhile, while Woods contemplates missing another major, Luke Donald will get an opportunity to make an impression after qualifying for the Oakmont tournament. The former world number one had to come through US Open qualifying after dropping down to No.80 in the rankings, but the Englishman said he is satisfied with his performance in the qualifiers and looking forward to making an impact.
"Mission accomplished! Can't wait to get to Oakmont next week for the US Open," Donald wrote on his Instagram account. "It was a long day yesterday, spent 15 hours at the course waiting to see if my score was good enough to qualify, then had to come back this morning for a playoff to book my spot. I've had to qualify the last 2 years for the US Open, haven't liked it, but somehow making it this way feels pretty rewarding."
The US Open is scheduled for June 16-19.