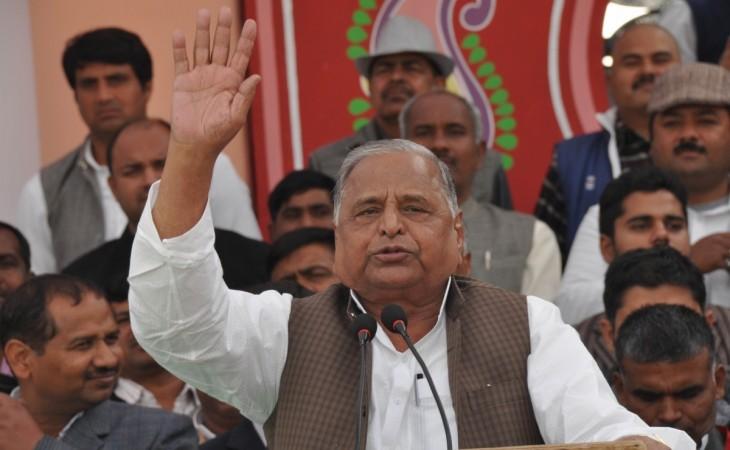 Former Chief Minister of Uttar Pradesh Mulayam Singh Yadav said that there will be no rift in the Samajwadi Party as long as he is alive. His statement comes after UP CM Akhilesh Yadav rejected the resignation of his uncle Shivpal Yadav on Friday.
Akhilesh and Shivpal have been feuding over who should be the party chief. Trouble began after Mulayam Yadav appointed Shivpal Yadav as party chief replacing his son, Akhilesh. In response, Akhilesh took back important portfolios from Shivpal. He was given only the social welfare department.
To counter this, Shivpal quit his Cabinet and party position. He wrote to Akhilesh saying that he was quitting the ministerial position and wrote another letter to Mulayam saying that he would leaving all positions in the party, NDTV reported.
Shivpal's resignation would have been a severe blow to the party as UP Assembly elections are in 2017 and the party has to gear up for the polls as the Congress and the Bharatiya Janata Party have already started their campaigning.
The family feud had come on to the streets after sloganeers outside Shivpal Singh Yadav's house, neighbouring Akhilesh Yadav's house, shouted "Uncle fight on, we are with you," they said, and also, "Take over the post, Netaji," and "Throw out Ram Gopal."
Ram Gopal Yadav is Mulayam Singh's cousin brother and an ally of Akhilesh, who has been openly opposed to Shivpal since he took over as CM.
Before leaving to meet Mulayam Singh, Shivpal told his supporters "I am with Netaji, don't let the party weaken."