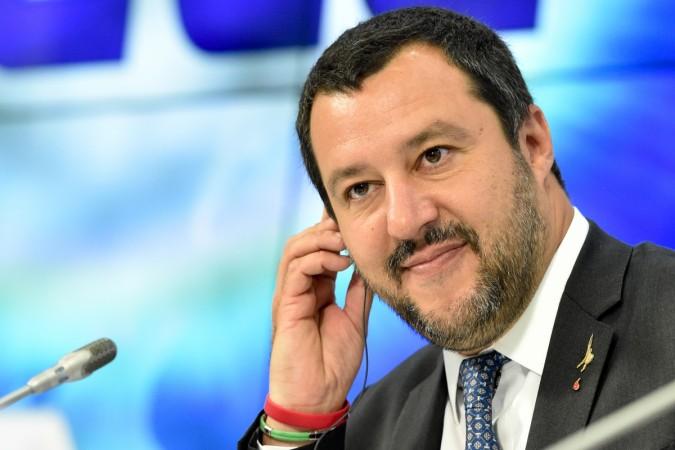 After numerous speculations and uproar, Germany has now refuted an Italian newspaper report, which said that the nation was planning to fly migrants back to Italy.
La Repubblica, the Italian publication, on Saturday, October 6, reported that the migrants in Germany had received "dozens of letters" from the country's refugee agency which told them about a transfer to Italy. The letter reportedly said that charter flights would take the migrants back to Italy and the first batch was likely to leave on October 9.
"No transfer flight is planned to Italy in the coming days," Reuters quoted a German interior ministry spokesman as writing in an email.
Not just the German interior minister, the report has also been refuted by the Bavarian authorities in-charge of deportations and application of asylum-seekers.
"There isn't any charter flight this week," the German Press Agency cited the spokesman as saying.
While Germany has categorically denied the report, the news seems to have rattled Italy quite a bit. Matteo Salvini on Sunday, October 7, lashed out at the plans and said that the aforementioned chartered planes would not be given permission to land in Italy.
Salvini said that Italy would close its airports to all the planes carrying migrants from Germany or any other countries of the European Union.
"If someone, in Berlin or Brussels, thinks of dumping dozens of immigrants in Italy via unauthorized charter flights, they should know that there is not and there will be no airport available," Salvini said in a statement. "We will close the airports as we closed the ports."
Salvini's statement now runs the risk of increasing tensions between the two nations, which has already been unable to reach an agreement on how to deal with the rehabilitation of migrants. While talks between the two nations have been going on and German Interior Minister Horst Seehofer had, in September, even said that a deal had been reached between the two nations, Salvini demanded more concessions in the deal, which then lead to a standoff.
Salvini had at the time said Germany had assured Italy that for every migrant it returned to Italy the German authorities would take in a bonafide asylum seeker from Italy. However, Salvini later put forward more conditions, something that the nations haven't been able to agree on.
"The agreement has been negotiated and follows the same principle as with Greece," Seehofer told the Welt am Sonntag newspaper. "We return refugees back to Italy, but we must take in the same number from sea rescues. But now Salvini is suddenly saying: I will only sign if Germany backs Italy's position on asylum in the European Union. The heads of government are required to act (to solve this)."
Seehofer then urged German Chancellor Angela Merkel and Italian Prime Minister Giuseppe Conte to intervene in the matter.