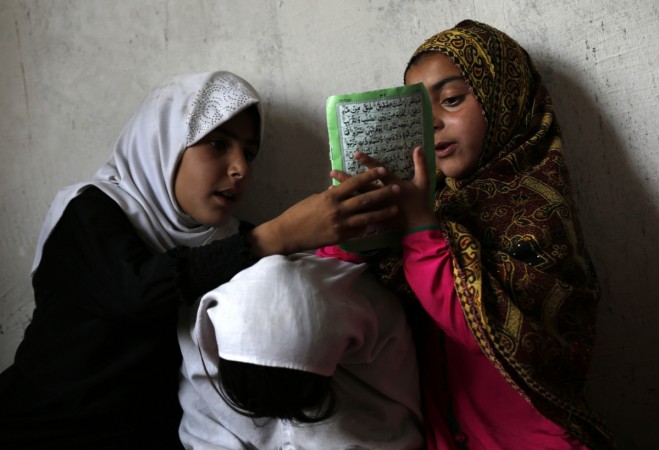 Citing Islamic principles prohibiting co-education, Bihar's Madrasa Azizia has denied admission to girls as there is no separate space for them to sit in the educational institution.
Not only have they blocked fresh admissions, they have also banned the girls already enrolled from attending educational lectures in the Madrasa in Bihar Sharief, the district headquarters of Nalanda, about 100 km away from state capital Patna.
The madrasa secretary also claimed that their religion does not permit girls to receive preaching or educational training from male teachers. "A decision has been taken as co-education is against our religion. Boys and girls cannot study together and male teachers should not lecture girl students in our madrasa," IANS quoted madrasa secretary SM Ashraf as saying.
"We will appoint women teachers for girl students and make separate sitting arrangement for them. It would take a few months," Ashraf added.
The madrasa is run by Soghra Wakf Estate Committee, whose president is Nalanda district magistrate B Kartikya. The DM denied having knowledge of any such announcement and said that the committee will inquire about the incident.