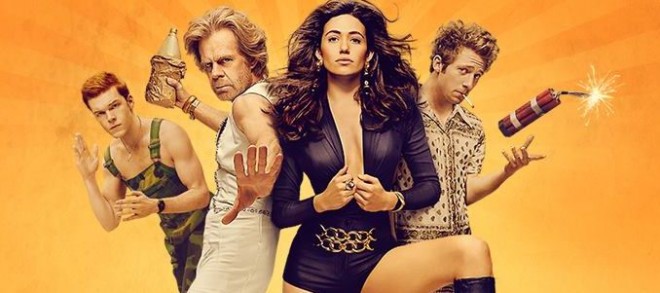 "Shameless" Season 6 had an epic finale in last week's episode 12 "Familia Supra Gallegorious Omnia!" While Showtime has already announced that "Shameless" is renewed for Season 7, the damper on the news is the rumours suggesting that it would be the last season.
Design & Trend, especially, speculated that because of the poor ratings for episodes 1, 2 and 3 of Season 6, Season 7 would be the last season Showtime would air. However, this has not been made official and there is still hope that the show will continue on for many seasons to come.
Meanwhile, the 12-episode Season 7 is expected to premiere January 2017 and bring back all the main characters. However, Sean's (Dermot Mulroney) fate, now that he is no longer Fiona's (Emmy Rossum) fiancé, is unknown. The production for the upcoming season will start later this year and once the set photos are out, we will get clues as to which special guest stars will be returning.
Mickey (Noel Fisher) was only seen in the premiere episode of the season, and considering he will be imprisoned for a few years, there is no reason for him to return. If Season 7 were actually the final one, then fans could have expected to see him, if only to provide closure for Ian's (Cameron Monaghan) story.
One thing we do know is that Fiona will explore life as a single girl in Season 7. She has failed at love way too many times in the recent past, and she needs to take a break. As "Shameless" executive producer Nancy Pimental told The Hollywood Reporter, "You get away with a lot of stuff in your early 20s where you can be a party girl and bounce from guy to guy and have every opportunity you want but getting into your late 20s it becomes not so cute anymore."
The season will also explore the theme Season 6 has set about pro-actively making efforts to change your circumstances. "As we're diving into season seven and, perhaps season eight, which one of the Gallaghers has the tools and the potential to get out of their circumstances and what would that look like?" Pimental asked. Lip (Jeremy Allen White) and Carl (Ethan Cutkosky) have definitely taken positive steps towards this, wait till January 2017 to see how the others will follow suit.