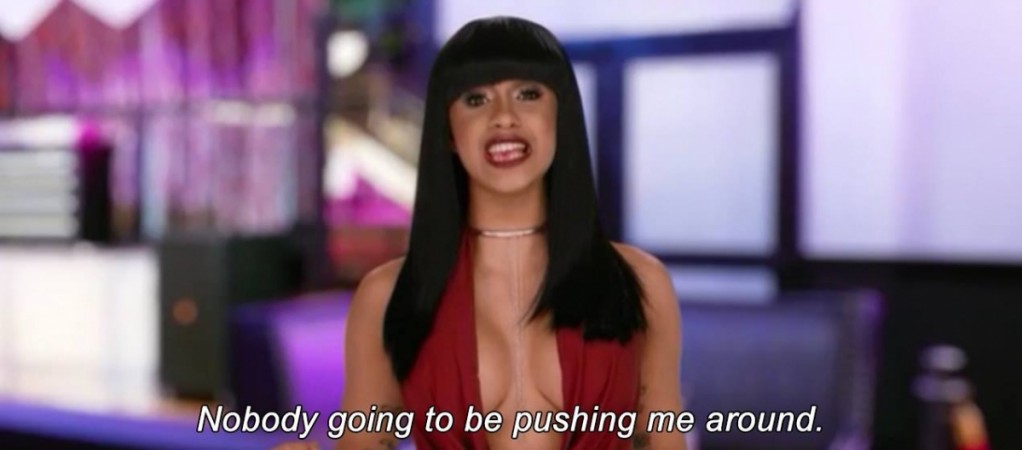 It's going to be a tough week for "Love & Hip Hop New York" fans, with the VH1 show withholding the drama for a week. The upcoming Season 6 Episode 10 of the reality show will not be aired as per schedule on Monday, Feb. 15, but instead, "Showcase Showdown" will be aired next Monday, Feb. 22, 2016.
In the previously aired Season 6 Episode 9, fans saw an aspiring "creepette" breaking up the creep squad, which has been synonymous with "Love & Hip Hop New York" since the beginning. Mariah Lynn tried to use both Cisco and Rich Dollaz to get ahead, but according to her, she was more honest with Cisco and had hoped that he cared for her too.
However, Rich, who always put his bros before you-know-whos, decided to expose her. Although Cisco learned the truth, and even declared that he had no feelings for Mariah, he got into a fight with Rich.
Later, Rich was seen relaying his troubles to the other founding member of the creep squad, Peter Gunz.
Peter is in a sticky situation himself, this season, and as always it has to do with the twisted love triangle he is in with Amina Buddafly and Tara Wallace. Peter's wife Amina and ex girlfriend Tara got pregnant with his baby at the same time. Although Amina decided to abort her baby, because of their rocky marriage, Tara decided to keep hers.
However, when Amina learned that Tara got pregnant and that she is keeping her baby, she was devastated. It has been announced by VH1 on their Facebook page that Tara gave birth to a baby boy (her third son with Peter) named Gunner Ethan Pankey on Saturday, Feb. 13, at 1:25 a.m.
There are also rumours that Amina may be pregnant again, and that in the reunion, she may be sporting a bump, along with Remy Ma, who is expecting her first child with husband Papoose.
Don't forget to check back here for live streaming information and spoilers for Season 6 Episode 10 of "Love & Hip Hop New York" ahead of Monday, Feb. 22. Meanwhile, visit whiclip for juicy, entertaining clips from the previous episodes.