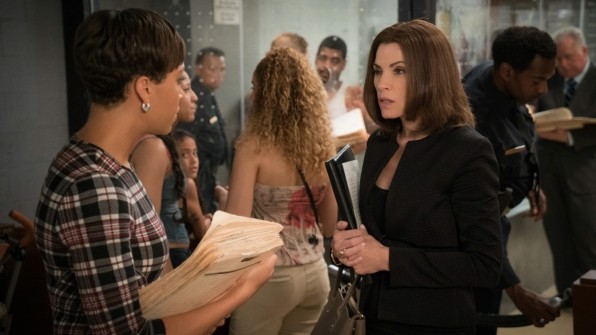 CBS has pushed the air date for "The Good Wife" by another week. Season 7 Episode 14 will be aired on Sunday, 14 February, at 9 pm.
In the latest episode of "The Good Wife", Alicia Florrick (Julianna Marguiles) will start working at Cary Agos's (Matt Czuchry) law firm. The move will be more difficult than anticipated. However, Florrick will have no choice but to adjust since she is facing a $1.5 million lawsuit.
Last week's episode titled "Judged" set the tone for the rest of the season. We will see Florrick in deep financial trouble until the end of Season 7. Reason? The lawyer was slapped with a lawsuit for misrepresentation of her client. Although Florrick managed to get her friend Agos to represent her in the trial, monetary problems would continue to haunt her.
A Carter Matt article claimed that Florrick and her partner Lucca Quinn would be practical about their financial status and join Lockhart, Agos & Lee. However, they would find it difficult to work in an office peopled by differing perspectives, especially regarding cases. In Episode 14, the women will be tasked with handling a case involving a secret computer tablet. The article went on to state that Florrick and Diane Lockhart (Christine Baranski) would disagree about the way in which the case had been handled. Nonetheless, it should be mentioned that Florrick might not be feisty since she did need Agos' help.
Season 7 Episode 14's synopsis released via TV Guide reads:
Alicia has trouble adjusting when she returns to work at Lockhart, Agos and Lee with Lucca. Their first case, involving a secret new computer tablet, causes a rift within the firm.
"The Good Wife" Season 7 Episode 14 titled "Monday" will be aired on Sunday, 14 February, at 9pm on CBS. You can live stream the episode via CBS All Access.