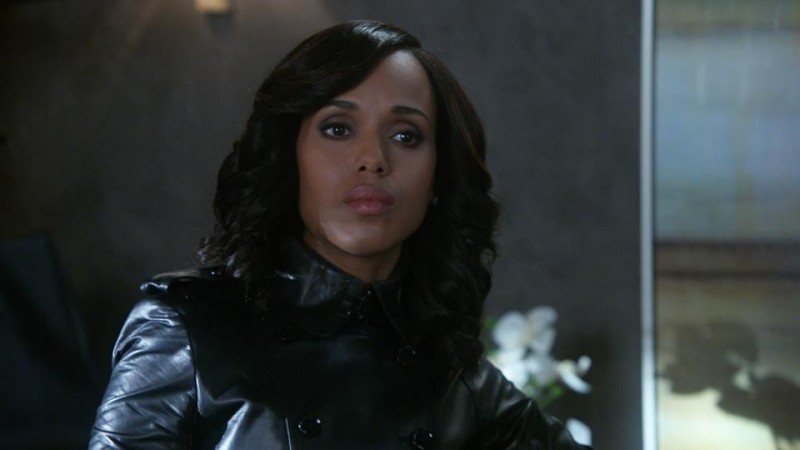 ABC will not air a new episode of "Scandal" this Thursday, April 14. A new episode of the political drama titled "Till Death Do Us Part," will be aired only on April 21.
The new episode will see Olivia dealing with the ramifications of her actions in the previous episode, which saw her beating Andrew to death with a chair. Olivia's actions had many commenting that she was turning into her father, as the second half of Season 5 has been exploring the negative side of her character.
A promo for the episode shows Olivia staying in bed and drinking away her worries. She will have Jake by her side, and a vulnerable moment will see the on-again off-again couple sleeping together. This development has not gone down well with a number of "Scandal" fans.
"Is it really necessary that Jake & Olivia start screwing around AGAIN?" one fan wondered. "I wanted to see Olivia actually deal with her issues for once, instead of just f**king them away with the nearest available B613 agent. Isn't this supposed to be a 'journey' for Liv??? Bc I've not seen ANY progress whatsoever for the past 2 seasons?"
The next episode will also see Olivia attempting to dissuade Jake from getting married, but she soon learns that he has preponed his wedding date. It also looks like Jake's wedding to Vanessa will be featured in "Till Death Do Us Part," as a scene from the promo shows a wedding ceremony.
Elsewhere in the episode, Jack's backstory will be revealed and fans will get to know how he became a part of Papa Pope's B6-13.
The official synopsis for "Till Death Do Us Part" reads: "As Olivia Pope [Kerry Washington] deals with the aftermath of what she's done, she finally finds out what exactly Jake Ballard [Scott Foley] and Rowan Pope [Joe Morton] are plotting. But with their plans already in motion, Olivia is forced to make a gut-wrenching attempt to try and stop it. Meanwhile, in flashbacks, we learn more about Jake's past and how he first got involved with B6-13."
"Scandal" is aired Thursdays 9 p.m EDT on ABC.