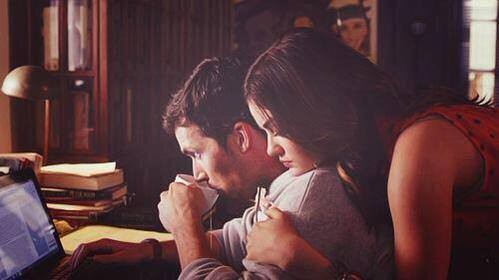 There will not be a new episode of "Pretty Little Liars" this Tuesday. Season 6 ended last week with the episode "Hush, Hush, Sweet Liars" that saw Uber A dragging Hanna's body across the bell tower.
Fans of the Freeform drama will have to wait till Season 7 airs sometime this summer to find out if Hanna is alive or not. But Ashley Benson, who plays Hanna, has given fans hope that her character will survive. However, she might be in much bigger trouble, as the new villain is even more sinister than Charlotte.
Talking about the new villain, executive producer Marlene King revealed in a recent interview that most episodes of the upcoming season will contain clues to who Uber A is.
"There will be hints of it within the season," King told Variety. "It's a roadmap, as we say. There are a lot of twists of turns, but I will say that both of the Season 7 finales [midseason and ended] will be even more epic than what we watched last night [Season 6 finale]."
As for what else is in store for the Liars in Season 7, which could be the last of the series, King hinted at romance playing a big role.
Season 6 episode 20 saw Hanna and Caleb realising that they still cared for each other, and Aria and Ezra getting hot and heavy. Toby and Spencer, too, got back together, although not romantically.
When questioned if fans can hope for Spoby to rekindle their romance, King said: "I think the most telling thing about Spoby was how Caleb snapped at her at the end of the episode because he had such strong feelings toward Hanna's disappearance, and that look that Toby gives is very telling. So that's what I'll say."
Season 7 premiere episode is titled "Tic Tock, Bit---s" and it will answer all the questions raised in the Season 6 finale.