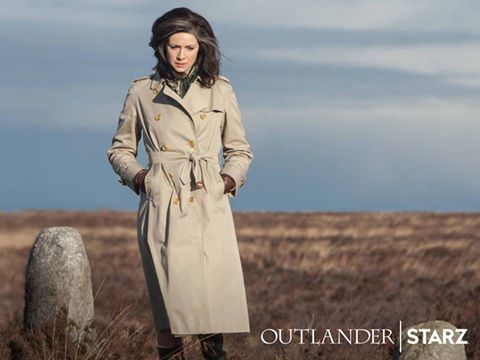 There will not be a new episode of "Outlander" this Saturday.
Season 2 of the series based on Diana Gabaldon's Outlander series of books ended last week with the episode "Dragonfly in Amber" with Claire being informed that Jamie did not die in the Battle of Culloden.
The next season will see Claire finding her way back to Jamie, who might not be the same person she left behind. They have been separated for about 20 years, and a lot has happened during the time they were separated.
"I think what's going to be most exciting is the reunion between Claire and Jamie and them discovering each other again and falling in love all over again," Caitriona Balfe told Variety. "I think both of them have probably held each other up on a pedestal for 20 years, so in many ways, they're going to have to destroy that image first before they can fall in love with the person right in front of them, and that's going to be really interesting. I love the complexity of that, because you can't be in love with a ghost, and Claire is in many ways in love with Jamie's ghost, as Jamie is in love with her ghost, and that's not the people they are when they see each other again."
The Season 2 finale introduced viewers to Claire and Jamie's daughter Brianna and Balfe added that she was excited to explore Claire as a mother.
As for other important moments that will be featured in Season 3, book readers know that there will be one final showdown between Jamie and Black Jack Randall, who dies in Gabaldon's book. Tobias Menzies, the actor who plays Black Jack Randall and Claire's husband Frank, has already confirmed his return for Season 3.
Showtime has not announced an official return date for "Outlander" Season 3, and it is safe to say that fans are in for a long wait.