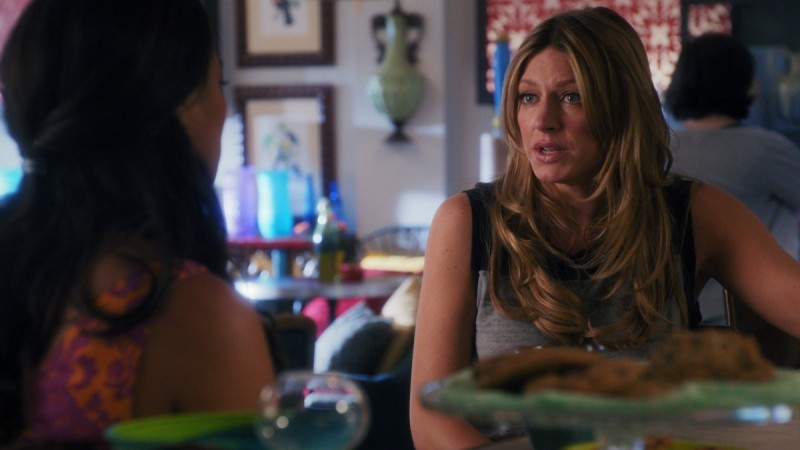 Fans of ABC's guilty pleasure drama will have to wait another week to watch the latest episode of "Mistresses." The network will air Season 4 episode 7 titled "Survival of the Fittest" on Monday, Aug. 8 due to the Democratic and Republican conventions that are taking place right now.
Although the wait is long for those who want to know how the plot will unfold, the TV series has offered a sneak-peek into the next episode. According to the synopsis (via TV Guide), Joss's (Jess Macallan) relationship with her sister-in-law Kate (Tabrett Bethell) will suffer as the result of a budding romance.
The newest cast member of this season's "Mistresses" has been waiting to find love ever since she moved to the U.S. and her dream will finally materialise in the upcoming instalment. Kate and the hot doctor Scott will take the next step in their relationship and suffice it to say that this new romance has all the ingredients of a Joss-Harry relationship.
Firstly, the chemistry between them cannot be ignored. In the promo, Kate goes to Scott's clinic for a check-up, but things take a different turn when he kisses her and she reciprocates. Secondly, Kate's new boyfriend is Joss's ex, the man she ditched for her brother-in-law, Harry.
Although Joss is rather open-minded and does not judge, Kate's new fling could cause friction between the two ladies. In Season 4 episode 7, April (Rochelle Aytes) warns Kate of the repercussions of hooking up with Scott. The single mother says that Joss could be weary of her sister-in-law now that she's seeing a man who reminds Joss of a dark period in her life.
"Mistresses" Season 4 episode 7 airs at 9 p.m. EST on Monday, Aug. 8 on ABC. You can watch the past episodes online by streaming it on ABC GO.