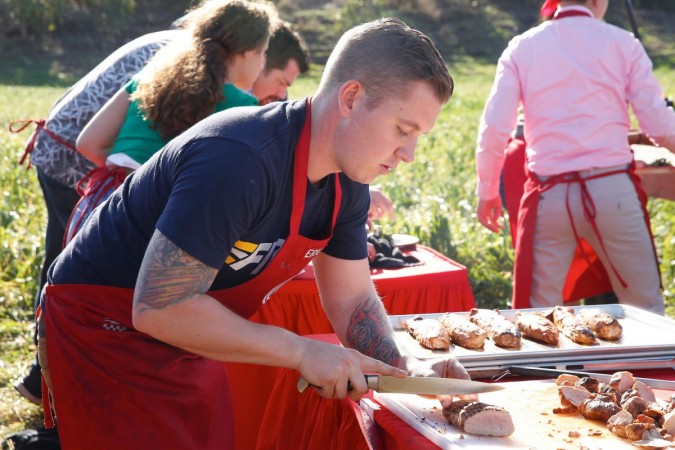 "MasterChef" treated its audiences to a two hour episode last week and has now decided to deprive its fans of more drama, delicious food and Chef Gordon Ramsay.
Viewers will be disappointed to know that the cooking reality show has gone on a two week hiatus and will air its latest instalment, Season 7 episode 12 on Wednesday, Aug. 24.
However, when "MasterChef" returns with Season 7 episode 12, the show will depict an intense competition among the top nine contestants. Fans of the show can expect to see challenges that will test their skill, technique and flavour palates.
According to several outlets, the upcoming episode will require the cheftestants to elevate a dish and this could be a daunting task.
Last week, Tannoria Askew managed to accomplish this task by making a French toast look elegant. Her dish, which included a strawberry and banana sauce with nutella impressed judges Ramsay and Christina Tosi. It remains to be seen if she can produce another stunning dish such as this.
Of course, she could face stiff competition from the other skilled contestants on the show. Terry Mueller has been a consistent performer and Shaun O'Neale's American take on the Korean dish, bibimbap, impelled the judges to comment on the use of robust flavours. Guest judge Edward Lee also said that Shaun could find a place in the finale if he continues to cook like this. However, will he rise up to the many challenges before him? Or will he pale in comparison to Terry's wonderful food?
"MasterChef" Season 7 episode 12 airs at 9 p.m. EST on Wednesday, Aug. 24, on FOX. You can live-stream the episode via FOX NOW.