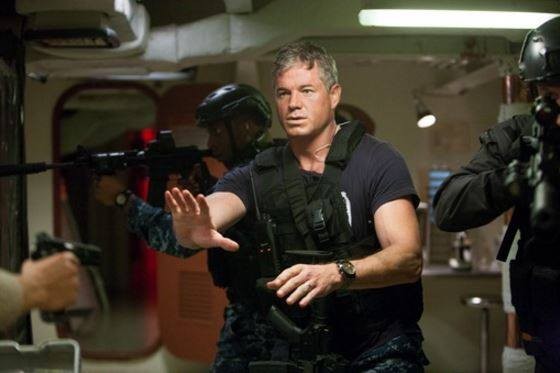 If you've been waiting to find out why Peng has been trying to kill his own people, then the wait could be long. The latest instalment of "The Last Ship" Season 12 episode 13 will not air this week. The show will go on a week's hiatus and return to television screens on Sunday, Aug. 14.
Last week's episode of "The Last Ship" wasted no time in moving on from President Michener's death. The new POTUS, Howard Oliver (John Cothran), quickly got down to business and communicated with Chandler about the problems at home and at sea. It will be interesting to see how their relationship plays out in the rest of Season 3. Nevertheless, we think that "The Last Ship" will focus more on Chandler and Peng (Fernando Chien) at least for a few more episodes.
In "Sea Change," Chandler (Eric Dane) learnt that the Chinese President is responsible for releasing a component that's immune to the cure. Although his reason for doing this is not yet known, Chandler will try to investigate this further in Season 3 episode 9.
The promo for the upcoming episode titled "Eutopia" indicates that Chandler will find a lead that will help him solve the mystery and back home, Kara will try to find out if there's a mole whose been handing out crucial information to the Chinese. Finding the mole could really help Chandler and his team, not to mention, millions of civilians who are still dying from the Red virus.
But will Kara meet with resistance while carrying out this crucial task? What dangers lie ahead of her? This remains to be seen.
"The Last Ship" Season 3 episode 9 airs at 10 p.m. EST on Sunday, Aug. 14. You can live-stream the episode via TNT's website.
Watch the promo here: