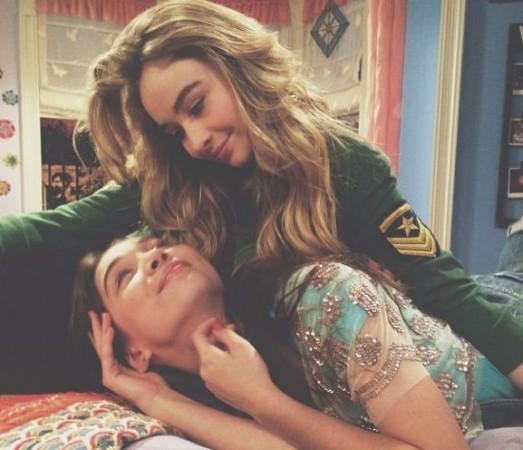 "Girl Meets World" will take you on yet another trip down nostalgia lane in the upcoming Season 3 episode 6 titled "Girl Meets Upstate." However, you will have to wait yet another week for it, because the Disney show is going on a short break ahead of Uncle Shawn's (Rider Strong) return.
As fans saw in the previously aired "Girl Meets Triangle," Maya (Sabrina Carpenter) has lost herself and her best friend Riley (Rowan Blanchard) is going to her rediscover herself. Of late, the rebellious and spontaneous Maya has been behaving a lot more like Riley, even getting her first "A" recently.
Good grades notwithstanding, the girls realise that world needs one of each of them and go on an adventure to bring the old Maya back. Where do they go? Right off to Uncle Shawn's very adult and homely home.
Fans of "Boy Meets World" will know how the showrunners draw parallels between Shawn and Maya. Both come from broken families and secretly want to be a part of their best friend's seemingly perfect family. While they both achieve that to some degree, it also leads to them losing a little bit of who they are.
Also Read: Youngest Nobel Prize winner Malala Yousafzai is now a millionaire
"Girl Meets Upstate" will see a flashback to how Cory (Ben Savage), much like Riley, wanted to be just like his best friend. While reminiscing, Shawn realises that he too has been influenced by Cory and has lost a lot of the bad boy habits that he had as a child.
The episode is going to be a treat for anyone who is watching "Girl Meets World" because they want to relive the "Boy Meets World" days. You may also get a hint of the Riley-Maya-Lucas (Peyton Meyer) love triangle resolution in the episode.
"Girl Meets Upstate" will be aired at 8:30 p.m.(EST) on Friday, July 8.