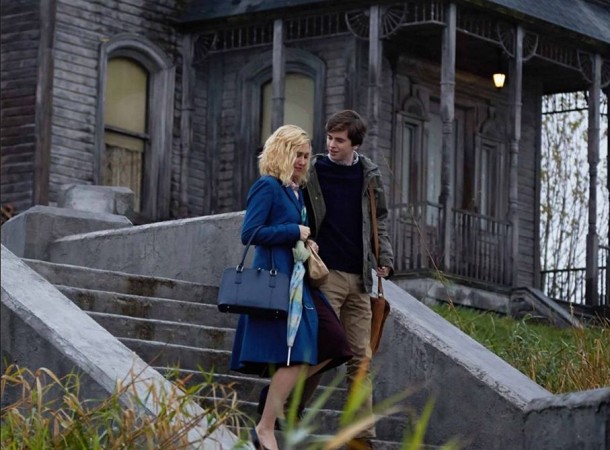 The Bateses will return with their psychosis a week later. A&E will air the latest instalment of "Bates Motel," Season 4 episode 5 titled "Refraction" Monday, April 11.
[Spoiler Alert]
Last week's episode titled "Lights of Winter" was bizarre for many reasons. The show, a prequel to "Psycho," positioned Norman (Freddie Highmore) in a strip club of all places. His extremely awkward experience made us empathise with Norman for his obvious lack of social grace, and for finally confessing the psychotic problems he deals with on a daily basis.
Dr Gregg Edwards' (Damon Gupton) dream of diagnosing Norman's problems came true in episode 4. But will Norman become reclusive and difficult again? Norman could try to wrestle free from Pineview mental institution in order to be with his mother, Norma (Vera Farmiga), who is reeling under her own set of problems.
Season 4 episode 4 of "Bates Motel" also provided a peek into Emma (Olivia Cooke) and Dylan's (Max Thieriot) future. She finally told him she's moving to Seattle, and asked him to join her. But it remains to be seen if he will make the move. So far, giving characters a happy ending has never really been the TV series' speciality.
"Bates Motel" Season 4 episode 5 airs 9 p.m. EST Monday, April 11 on A&E. You can stream the past episodes via A&E's website.