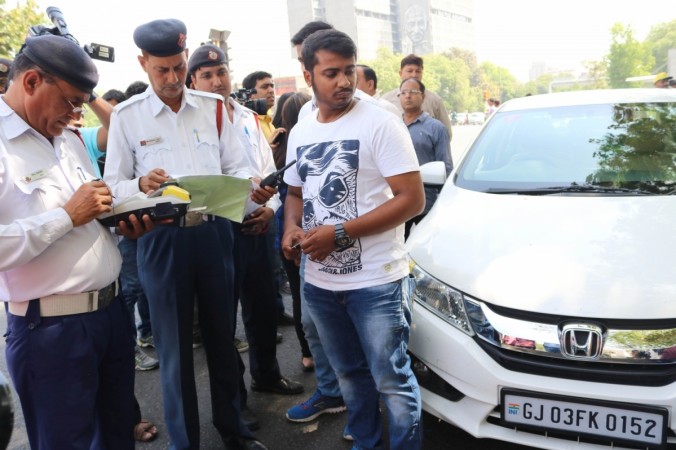 Tired of forgetting your driving licence and vehicle registration certificate? Here is the good news. Union ministers Nitin Gadkari and Ravi Shankar Prasad on Wednesday launched a new service - integration of DigiLocker with driving license (DL) and vehicle registration certificates (RC).
The new service allows people not to carry around physical copies of their DL and RC. Instead, citizens can access digital copies of the same on mobile phones via the DigiLocker mobile app.
DL and RC documents can now also be issued directly to the DigiLocker of individuals in digital formats. These digital copies can be shared with other departments as identity and address proof. It can also be used for on the spot verification by various law enforcement authorities like the traffic police. In addition to the convenience, this will also result in assured authenticity of documents.
"This platform is a major step forward towards ensuring greater transparency and cutting down corruption and red-tapism," Gadkari said in a statement. "The move will benefit a large number of people by facilitating ease of access to the documents," he added.
DigiLocker, launched by Prime Minister Narendra Modi in July 2015, is part of Digital India campaign to turn India into a digitally empowered society. It is a platform for digital issuance and verification of documents and certificates. When a person signs up for a DigiLocker, he gets access to a dedicated cloud storage space for his important documents.
How to use DigiLocker app?
In order to access the digital DL and RC, a person needs to first sign up for a DigiLocker. He or she then needs to download the DigiLocker Android app from Google PlayStore. In the mobile app, citizens have to select the issued documents section and then the DL/RC. Field staff like the traffic police can do offline verification of RC and DL using QR Code.