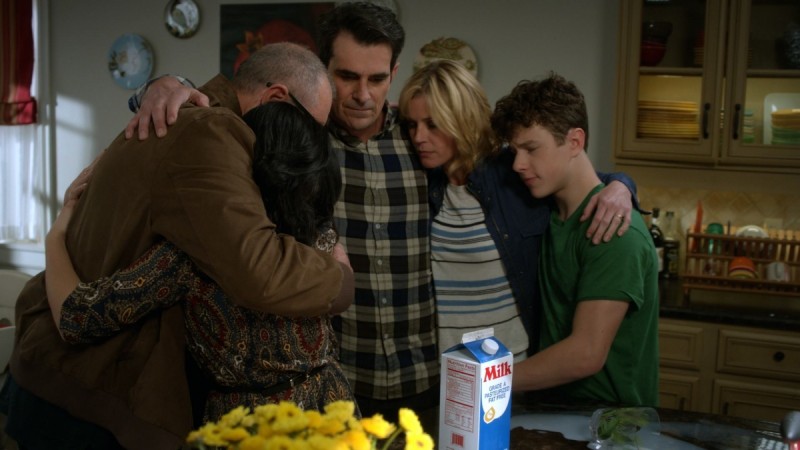 The parents of "Modern Family" are planning to take a break from their responsibilities and enjoy a small break, but not before the ABC show itself goes on a break. There will be no new "Modern Family" episode Wednesday, March 30, instead the upcoming Season 7 episode 18 will be aired April 6, 2016.
As the title "The Party" suggests, the upcoming episode of "Modern Family" will revolve around the tradition that coming-of-age movies in Hollywood have taught us all too well. Without fail, teenagers will throw a party that wrecks the entire house if their parents are out.
The synopsis of "The Party" suggests that Luke (Nolan Gould) and Manny (Rico Rodriguez), will be asked to babysit Lily (Aubrey Anderson-Emmons) so that the adults can have fun on their own. This would involve Phil (Ty Burrell) and Mitch (Jesse Tyler Ferguson) going for a movie, Claire (Julie Bowen) and Gloria (Sofia Vergara) going for a spa date and Jay (Ed O'Neil) and Cam (Eric Stonestreet) going to a sports bar to watch a big fight.
Considering Alex (Ariel Winter) is excelling at Caltech and Haley (Sarah Hyland) is in a serious relationship with Andy (Adam Devine), the teenagers of the family were asked to take care of the younger children.
However, Claire will be convinced that the boys would be throwing a party in their absence and would be unable to enjoy the day. In true Claire fashion, she will probably suck the rest of the adults in with their crazy theories, making for "The Party" an entertaining episode.