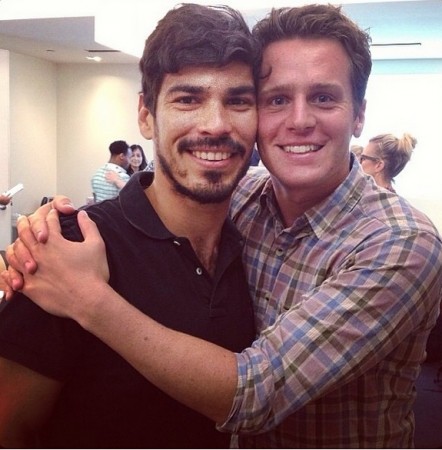 Season 2 finale of "Looking" was aired on 22 March and has left many lose threads.
Fans are eager to know who Patrick will finally be with, Kevin or Richie; and will Dom and Doris have to put a break in their lifelong friendship; or has Augustin finally found stability in Eddie? While the viewers are devastated to learn that there will be no Season 3, an HBO special movie is the next best thing to give the "Looking" characters the closure they deserve.
The HBO comedy-drama's creator Michael Lannan, had tweeted from his official account, "Yes it's true, we'll be doing a movie instead of a third season. Thanks for all the love and support! Final chapter yet to come..."
The final chapter pegs to take viewers on a journey through the lives of Patrick (Jonathan Groff), Richie (Raul Castillo), Kevin (Russel Tovey), Augustin (Frankie J. Alvarez), Eddie (Daniel Franzese), Dom (Murray Bartlett), Doris (Lauren Weedman) and Malik (Bashir Salahuddin).
Will Patrick and Kevin work out their issues, when it is evident that both of them want different things from their relationship? With Patrick going to Richie's barber shop to buzz of his hair towards the end of Season 2 finale "Looking for Home", it is safe to assume that there are high chances of the old flames getting back together.
Meanwhile, since beginning of the series, Augustin may finally have found the one person that makes him want to be a better person, Eddie. Season 2 ended with both of them agreeing that they really like each other and has high hopes of the relationship. Will the two of them admit to being in love or even move in with each other in the movie special.
Dom has decided that he needs to make it on his own and that Doris needs to focus on Malik, whom she clearly loves and who clearly loves her. Will Dom's chicken window open in the final hoorah of "Looking"?
Fans will have to wait for the HBO movie special of "Looking" to find out.