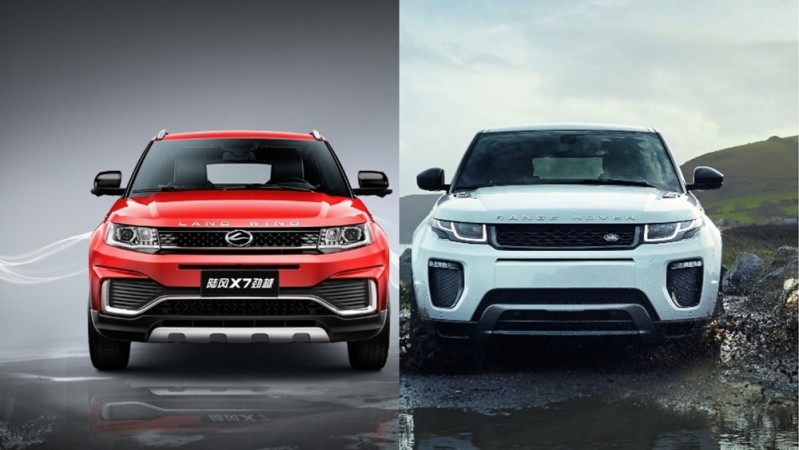 Landwind, the automobile marque owned by the Chinese automaker Jiangling Motor Holding is not famous outside its home market. However, the company caught global attention when they unveiled the Landwind X7 in November 2014 at the Guangzhou Auto Show. The SUV model had an uncanny resemblance to Land Rover's SUV model, the Range Rover Evoque.
Jaguar Land Rover later went to court in China, but its complaints were dismissed in early 2015. It resulted in the Evoque and the Landwind X7 being offered in Chinese market while the latter almost three times as cheap as the Evoque.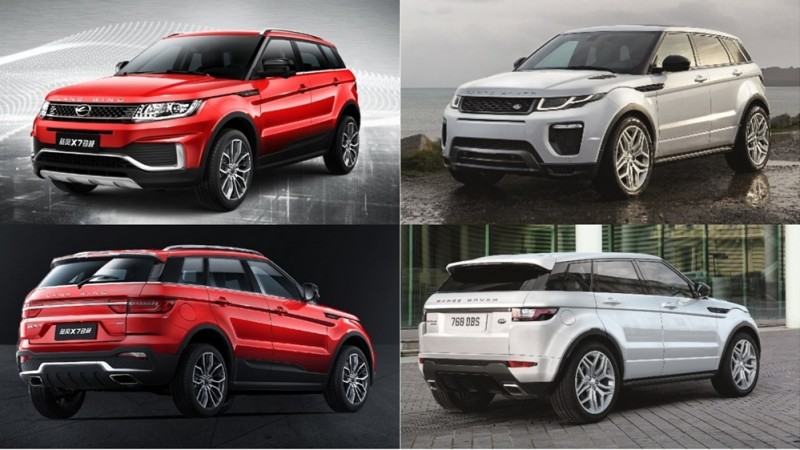 For all angry Land Rover fans, Landwind X7 has finally got a facelift. It is not clear that the move is after global pressure about the design or if the refresh was already planned. The good news is that the Landwind X7 is now less Evoque-ish. You can now identify the Landwind X7 better when parked next to the Evoque. Having said that, it still can't shrug off the fact the Landwind X7 bears a striking resemblance to the Range Rover SUV.
Landwind designers have tweaked grille up front, both bumpers, headlights and taillights of its SUV in the new version. A chrome bar has come in place of the black plastic panel above the rear number plate. It also gets new exhaust tips and roof rails.
While these additions make the new Landwind X7 somewhat different from Evoque, the side profile still has a major resemblance. Some of the signature Evoque designs like the sloping roofline, rising beltline and wheel arches have been carried over without any changes in the new Landwind X7 as well.
Also read: Range Rover Evoque test drive review: It's style redefined
According to Chinese media, the new Landwind X7 will continue with the turbocharged 2.0-litre petrol engine producing 190 horsepower. It will be joined by a smaller 1.5-litre turbo unit with 150hp.
The Landwind X7 2.0-litre is priced at £14,000 (Rs 11.84 lakh). The smaller engine is expected to drive down the model's starting price to £11,432 (Rs 9.67 lakh) which is around a third of the Evoque's starting price in China.