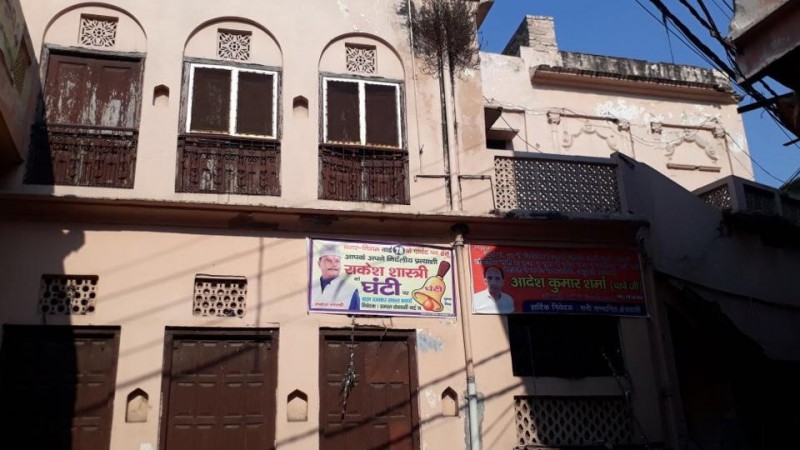 While the furore over the alleged 'love jihad' continues to rage in India, a similar word -- an equally divisive one -- has been coined, to differentiate and keep the 'other' away from your immediate vicinity -- land jihad!
And a group of people, led by BJP's youth wing leader, stopped a Muslim man and family from entering the property they had purchased in Uttar Pradesh's Maliwada, alleging 'land jihad.' The locals alleged that Muslims will intrude into the Hindu dominated area and make a dominion. Faced by local ire, the hapless family, who had been living in a single-room house for 32 years, has now agreed for a settlement and leave the area, according to reports.
Usman: How he couldn't own the building he bought
Usman lived in a one-room house in Meerut along with his siblings, parents and uncle. The accommodation was provided to the family by the government school where Usman's father works.
Earlier in December, Usman purchased a two-storey building in Maliwada near the school. It was the ancestral property of Sanjay Rastogi. Things turned upside down when few of the residents from Maliwada, including Rastogi and BJP's youth wing leaders, protested against Usman owning a property in the locality.
A resident identified as Devendra Johri told the Indian Express, "They (Muslims) want to acquire as much control in this area as they can. Ours is the only Hindu pocket here. On most sides, we are surrounded by Muslim localities."
He added, "Around 50-100 metres away, they have a huge Jama Masjid. If you travel for 1-1.5 kilometres to the northeast from Maliwada, you have Hashimpura where riots broke out in the 1980s."
The general secretary of Bharatiya Janata Yuva Morcha (BJYM), Deepak Sharma didn't mince words when he spoke to the publication on the matter, "Their culture, thoughts and way of life are different from ours. It starts with one house and slowly, the whole area will become Muslim-dominated. We cannot allow this to happen."
Residents: Property can't be given to a Muslim family
On Sunday, December 17, six days after the piece of property was registered in the name of Usman's brother Nauman, the family was stopped from entering the building by a few locals who alleged that Rastogi, who is half owner of the property, owes them money.
"When we reached the house, some people came and said that the house cannot be sold because Rastogi owed them money," Usman regretted.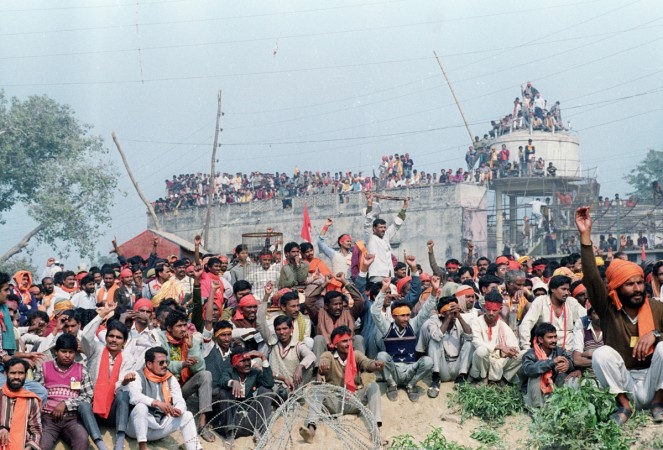 He added, "While he was explaining that he was in the process of paying debts and that the property had nothing to do with that, some others reached the house and started sloganeering. They said that a Muslim family cannot be given the property."
One of Rastogi's relatives said, "This is an ancestral property which belongs to his family and has been partitioned. Our portion of the house shares a terrace, two passages including one entry to their house. How will we live here if they move in?"
The police stand mute
The local police claim that an agreement had already been reach when it came to their notice. According to the agreement, Usman will be given his money he had paid for the house, by February 18, 2018 and that a compromise will be met.
"Our teams reached the spot but a consensus between the two parties was reached and we did not receive any complaint, so no FIR was registered," a SHO was quoted as saying by the Indian Express.
Usman: We want no trouble
"We have all the papers and the property has been registered in our name. If they purchase it, we will transfer the property. The house has cost us around Rs 33 lakh," he added.
He further stressed, "We said that we are not asking you for profit, this is the overall expenditure we have incurred. Give that to us and we will return the property to you."
"People have made it a Hindu-Muslim issue and they are saying that they will not let Muslims purchase property here. We have put a lock there and it is in our possession."
"Now they have given us a timeframe. We do not want any trouble, especially with neighbours... Some people have a different mentality," the hapless man regretted.