Manchester United have made some quality signings in the form of Victor Lindelof, Romelu Lukaku and Nemanja Matic. However, United manager Jose Mourinho has always stressed the point of making four signings this summer; so, the fourth one is yet to be finalised.
United are primarily on the lookout of a winger, and after having failed to land Ivan Perisic from Inter Milan and also Real Madrid's Gareth Bale, they are looking for options elsewhere. Manchester United seem to have their eyes set on winger Federico Chiesa, who plays for Fiorentina.
It is no secret that Perisic is Mourinho's first choice target as winger, but Inter Milan are not ready to let their player go on the cheap. Though Inter are ready to sell, money seems to have become a major obstacle in the deal. And about Bale, that was always a less likely move, to steal the Welshman from Real Madrid.
All Nigerian Soccer states that Mourinho now wants Chiesa. This may not be his first choice, but there are plenty of positives about the player, who is just 19 years old, and can prove to be a long term investment. Also, the Italian will not seek huge money, which will keep the Manchester United hierarchy quite pleased too.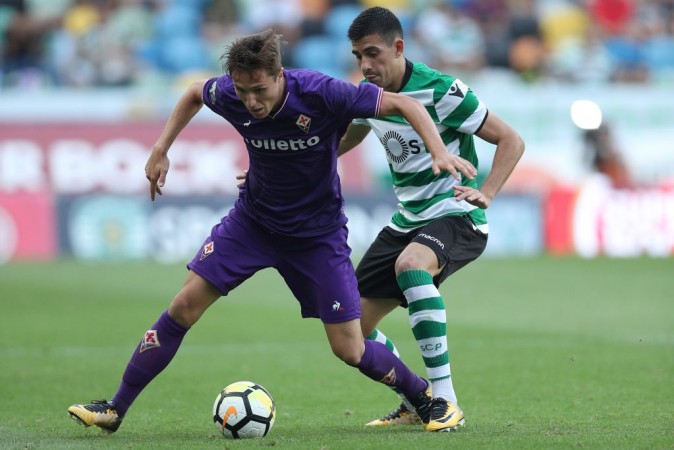 Chiesa, 19, was one of the best players for the Serie A club last season, where they were below par as a unit.
With age on his side, no wonder, Chelsea are also looking to sign him, but with Manchester United in the mix as well, it could be interesting to see, who wins the race? It is his quality at such a young age, which seems to have caught the eye of both the Premier League clubs.
One should not be too surprised if the winger decides to stay put at Fiorentina, where he will be guaranteed more playing time.
With the transfer window to be shut later this month, there is a serious need for United to act soon as Mourinho might be left fuming if they fail to get the desired fourth signing.
Manchester United will play their first Premier League game against West Ham, and the manager will also understand other positions, which he needs to strengthen. If the need arises, he will not shy away from making some more signings before the window closes.