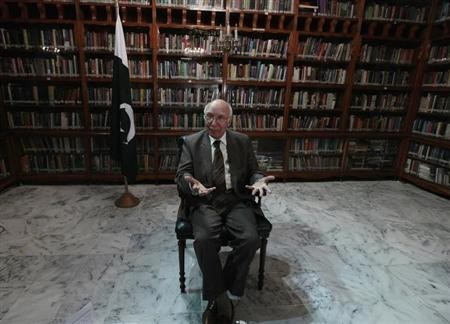 Days after Prime Minister Narendra Modi held bilateral talks with his Pakistani counterpart Nawaz Sharif in Russian city of Ufa and the two leaders agreed to peacefully settle all disputes, Islamabad now refuses to hold dialogues with India without Kashmir issue on the agenda.
Even though Sharif's adviser on national security and foreign affairs Sartaj Aziz said that the meeting between the two national leaders was a "good beginning that was focused on reducing tension", he made it clear that Pakistan will not "compromise" on its dignity and honour as it stays firm on its principled stance on the Kashmir issue.
"No dialogue will take place unless Kashmir is on agenda," PTI quoted Aziz as saying to reporters while briefing them on Modi-Sharif talk last week.
Talking on the 26/11 Mumbai terror attacks, Aziz said Pakistan needs more information and evidence for trial against Lashkar-e-Taiba commander Zakiur Rehman Lakhvi.
"The reference to 'additional information' is a recognition of the need that more information is needed to expedite the trial," the Hindustan Times quoted Aziz as saying.
When the national leaders of the two neighbouring states met on the sidelines of the Shanghai Cooperation Organisation (SCO) in Russia on 10 July, Pakistan had agreed to expedite the trial of Lakhvi, the mastermind of the 2008 bloodbath in Mumbai.