Myanmar's United Nations ambassador Hau Do Suan on Monday insisted that there is no "ethnic cleansing" or genocide of Rohingya Muslims taking place in Myanmar.
Do Suan also said that his country objects "in the strongest terms" to those nations who used words like "ethnic cleanising" and "genocide" to describe the ongoing situation in Myanmar's Rakhine State.
The Myanmar UN ambassador used his "right of reply" at the conclusion of the six-day gathering of the world leaders at the United Nations General Assembly (UNGA) session to respond to what he called "irresponsible remarks" and "unsubstantiated allegations" which were made by various countries in their addresses at the UN.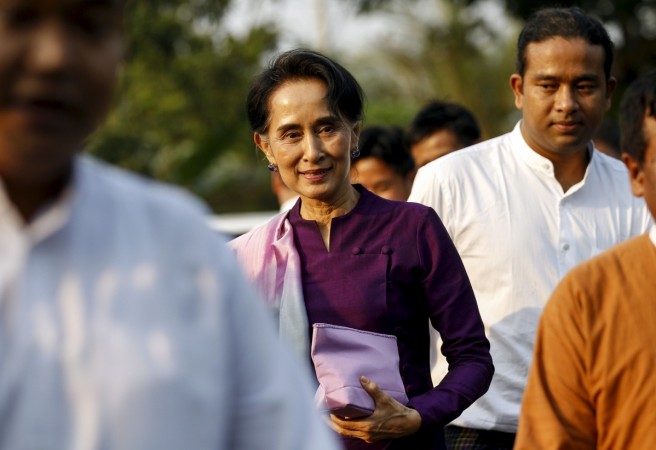 Even though Do Suan did not identify any of the nations, many of them spoke about the plight of the Rohingya Muslim refugees, nearly 4,20,000 of the Rohingyas have fled Myanmar to seek refuge in Bangladesh fearing persecution.
The Rohingya people are stateless Indo-Aryan people from Rakhine state, Myanmar and are categorised as one of the most persecuted minorities in the world. Around 40,000 Rohingyas have settled in India. Ever since the latest flare-up of violence against the community in Myanmar this year, nearly 4 lakh Rohingyas have fled the state, pouring into nearby countries like Bangladesh seeking refuge.
The latest string of violence in Myanmar's northwestern Rakhine state began on August 25 when Rohingya insurgents reportedly attacked various police posts and an army base. A military counter-offensive and clashes led to a loss of at least 400 lives and initiated an exodus of the villagers in the region to Bangladesh.
Bangladesh Prime Minister Sheikh Hasina, UN Secretary-General Antonio Guterres, UN human rights chief Zeid Ra'ad al-Hussein, and a number of Islamic countries, including the United Arab Emirate were among the nations who accused Myanmar of attempting to rid itself of Rohingyas at the UNGA session.
"There is no ethnic cleansing. There is no genocide," Do Suan said. "The leaders of Myanmar, who have long been striving for freedom and human rights, will not espouse such policies. We will do everything to prevent ethnic cleansing and genocide," Associated Press reported.
The Myanmar UN ambassador called the Rakhine State issue "extremely complex" and urged the UN member states and the international community "to see the situation in northern Rakhine objectively and in an unbiased manner."