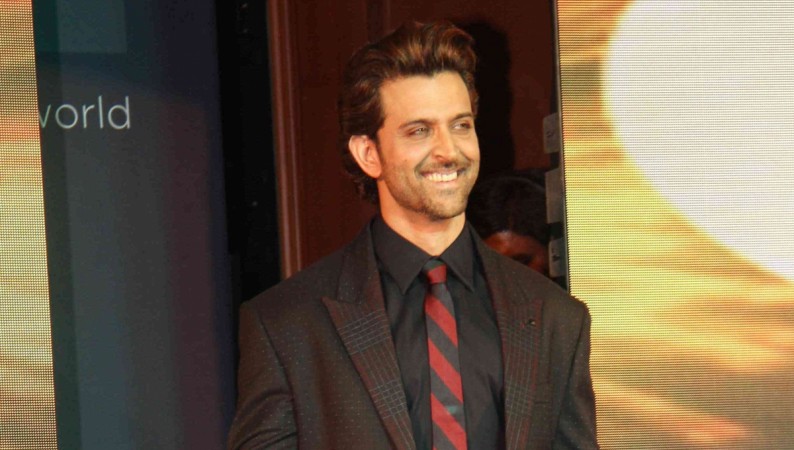 Hrithik Roshan's private life may have slowly become a front-page material, but work-related queries are gaining traction too. In a candid chat with fans on Twitter, the superstar spilled the beans on his upcoming projects.
He said the only two films he has on his plate right now are "Kaabil" and Yash Raj Films' next with Victor. In his tweets he denied being part of "Rambo" remake and "Aashiqui 3," stressing that from now on fans can expect authentic news from him and him alone.
When asked if he has signed any Hollywood film yet, he replied saying he would like to play the charismatic secret agent James Bond someday, but no one ever wrote such scripts here.
"What I'd love to do is bond in Hindi. Like an Aryan (dhoom2) or Rajveer (bang bang) par koi likhta hi Nahin yaar," he posted.
Sanjay Gupta's "Kaabil" is in the pre-production stage and its lead actress, Yami Gautam, has begun prepping for her role. Yami has apparently hired a tutor to master a visually-challenged person's body language.
Meanwhile, Hrithik too is working on his physique. He has to look a lot leaner, which is why he has been on a strict diet, the DNA reports. "He's following a strict, high-protein-low-fat diet and workout regime. Satyajit, has put him on a diet of fish, chicken breast, brown rice, egg whites and veggies," the daily quoted a source in the know.
The other project, with Victor, has been titled "Thug." Said to be inspired by Johnny Depp's "Pirates of the Carribean," the movie will be shot in a humongous ship-shaped set at the YRF Studio, Mumbai.
Deepika Padukone has apparently been approached for the role. The filmmaker felt she would do justice to the role. "It is an action film where Hrithik will yet again be playing a thief like he did in Dhoom 2. But this will be bigger and better," an insider told the DNA last year.