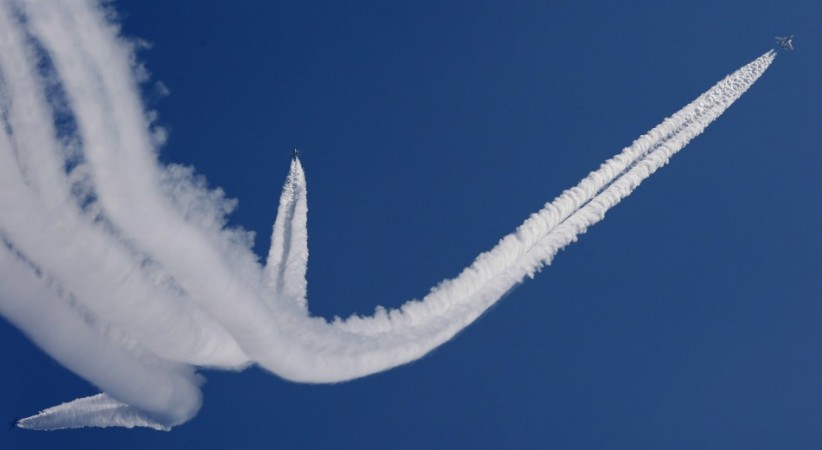 Amid Indian Air Force's concerns of depleting fleet, Defence Minister A K Antony on Wednesday said that there is no deadline set to finalise the deal, where India will buy 126 Medium Multi-role Combat Aircraft (MMRCA) from France based Dassault Aviation.
"The Contract Negotiation Committee is looking at the deal. There will be scrutiny by the other agencies. The government cannot interfere until the process is complete," PTI quoted Antony as saying, during the sidelines of an event in New Delhi.
Antony added that there were more stages of scrutiny to be completed according to the Defence Procurement Procedure. "It can be brought before the Government for clearance after completing these procedures. How can I set a deadline?" he added.
Recently, the Chief of Air Staff NAK Browne had expressed his concern over the aging fleet of IAF and said that the 126 fighter jets from Rafale would add teeth to IAF capability. He was hopeful about the MMRCA programme receiving the official sanction by end of 2013.
India's air force capability will go down if it does not acquire French fighter jet Rafale by 2017, Browne had said recently during a press conference. The concern was expressed in the wake of delay in signing the agreement to buy $20 billion 126 MMRCA for India.
India announced that it would buy Dassault Aviation's Rafale fighter jet in January 2012. The decision to go for the MMRCA came due to delay in development of India's own Light Combat Aircraft Tejas which, going by original plans, was to be ready for commercial production by 2000. India made interim plan of buying medium combat jets to fill the gap between Sukhoi-30 and LCA.
The IAF had projected a requirement of 126 fighter jets in 2001, which saw bidding of six leading aviation firms from US, Europe and Russia. Dassault Aviation's Rafale from France, Eurofighter GmbH's Typhoon, Boeing's F/A-18 Super Hornet from US, Lockheed Martin's F-16IN Super Viper from US, MiG-35 from Russia and Saab Gripens' JAS 39 Gripen from Sweden were in race to bag the India's biggest defence deal.
Currently, Mirage 2000, Sukhoi-30, MiG and Jagaur aircraft form the IAF's fighter jet fleet.