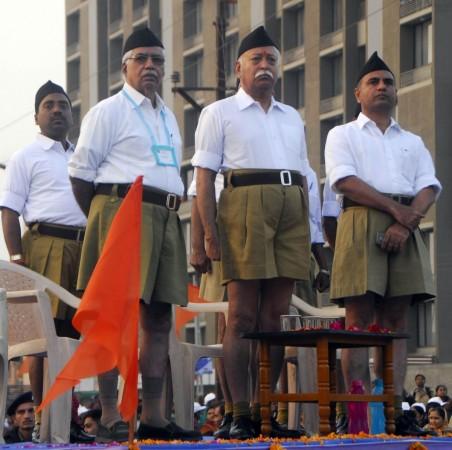 The BJP's ideological parent, the Rashtriya Swayamsevak Sangh (RSS) ruled out dilution in its stance on Article 370 in Jammu & Kashmir.
"RSS's stand on Article 370 has not changed, we will never compromise on it," its joint general secretary, Dattatreya Hosabale told reporters after the organisation's top decision-making body began its three-day conclave in Nagpur on Friday.
It did not criticise for the state government's decision to release separatist leader Masarat Alam, though the BJP has been facing severe criticism for the decision.
"Both BJP and the Prime Minister have voiced disapproval over what has happened in Jammu and Kashmir," Hosabale said, referring to the decision by the PDP-BJP government to release Alam, according to Zee News.
He said its too early to pass a judgment on the coalition government, acknowledging that there are major problems, and that the coalition government needs time to show results.
"The country is angry. We don't think what is happening in Jammu and Kashmir is right, but we should not conclude that the government has failed," Hosabale said.
The decision-making body – Akhil Bhartiya Pratinidhi Sabha – is meeting for the first time after the general elections last year that brought the BJP to power with a clear majority for the first time.