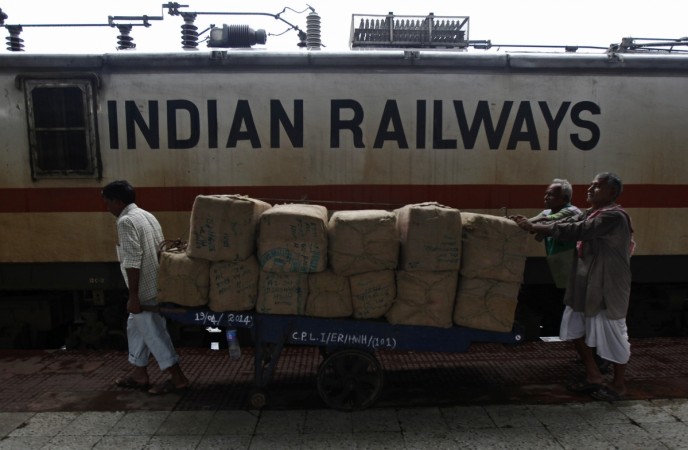 The Railway Ministry, in response to certain messages being circulated on social media platforms such as WhatsApp and some websites, has issued a clarification, saying there will be no change in rules regarding waitlisted tickets, Tatkal bookings and other such services from July 1, as has been claimed in these messages. According to a Railway Ministry statement, the claims of this message, which have apparently also been reported by certain news outlets, like this piece by the Zee Media Bureau, are "totally incorrect and baseless."
The statement says the ministry is introducing no change in its rules or functioning on July 1, 2016. It also says the circulation of the aforementioned message "has created a lot of confusion in the minds of the rail users" by claiming things like waitlisted tickets would not be issued any more, or there would be changes in Tatkal ticketing services.
"Railways has been selling waitlisted tickets both through online (e-ticket) and PRS counters. There is no change in this scheme and Railways will continue to sell waitlisted tickets through both online and PRS counter," the ministry said in the statement.
It went on to add: "The booking time for Tatkal tickets was changed last year with booking for AC classes opening at 10 a.m. and for non-AC classes at 11 a.m. one day in advance of the actual date of journey, excluding date of journey. There is no change in these timings and the same arrangement is continuing."
The ministry also said there has been no change in rail ticket refund rules that were put in place in November 2015, and that applies to refunds for Tatkal tickets as well. "Under the existing rule, no refund is granted on cancellation of confirmed Tatkal tickets or duplicate tatkal ticket," it said.
Regarding Suvidha trains, it said: "Railways has been running the Suvidha class of trains since July 2015. Such trains will continue to run. Waitlisted tickets in such trains is also available, if required. The provision of partial refund in case of Suvidha train tickets is available right from the beginning of the scheme."
The ministry also said in the statement there was no plan to do away with paper tickets in trains like Rajdhani or Shatabdi. "However, for passengers booking tickets online (i.e. e-tickets) the tickets received by SMS are a valid authority for travel along with permissible proof of identity," it said.
"Railways is already running its destination alert facility on its helpline number 139. In addition, a free destination alert service in some Rajdhani and Shatabdi trains was also introduced on a pilot basis for train arrival at destination between 11 a.m. to 6 a.m. So there is no change in this facility also," said the ministry.