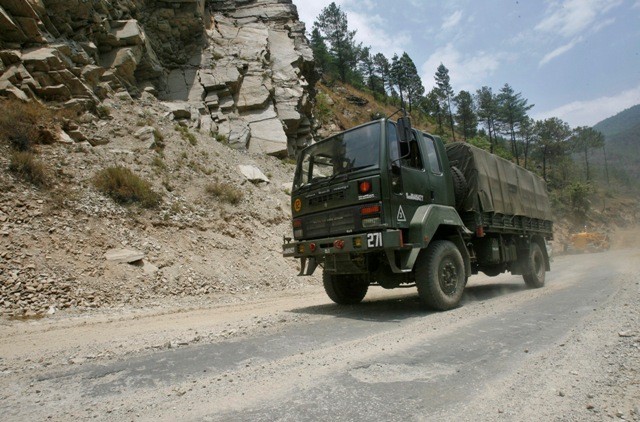 China on Thursday announced that the nation has no intentions of setting up an Air Defence Identification Zone (ADIZ) on the disputed Indian side of the border.
The declaration came after the decision of setting up an ADIZ over the islands of East China Sea, a disputed area between China and Japan, faced global criticism on 23 November.
Soon after China announced that it would set up similar zones on other borders, it attracted concerns from various nations including South Korea who share borders with China.
In the ADIZ, any military movement will have to be communicated in advance and failing to do so would evoke emergency responses as bringing down the aircraft and arresting the personnel among others.
The ADIZ however is not applicable to India. "I want to clarify that on the concept of an ADIZ, it is an area of airspace established by a coastal state beyond its territorial airspace," PTI quoted Qin Gang, Spokesperson of China's Foreign Ministry. "So the question does not arise," he added.
The ADIZ is usually set up over the oceans that extend beyond territorial border areas.
India and China share the McMahon Line, which extends for over 900 kilometres from Bhutan in the west to over 250 kms in the east over the Brahmaputra River in the Himalayas.
India has declared Line of Actual Control (LAC) with neighbouring countries China and Pakistan, which extends to 4000 kilometres traversing the areas of northern India: Ladakh, Kashmir, Uttarakhand, Himachal Pradesh, Sikkim and Arunachal Pradesh.
Both the nations also signed a Border Defence Cooperation Agreement on 22 October that included exchange of routine military operations on the shared border, joint combat operations and military meetings for peace and tranquillity on the border.
India and China share a tumultuous relationship owing to territories between the nations. An agreement signed between British India and Tibet in the Shimla Convention in 1914 called McMahon Line was rejected by China. In 1962, India and China fought wars over the border. An agreement towards Line of Actual Control was signed in 1996 to resolve the border dispute.