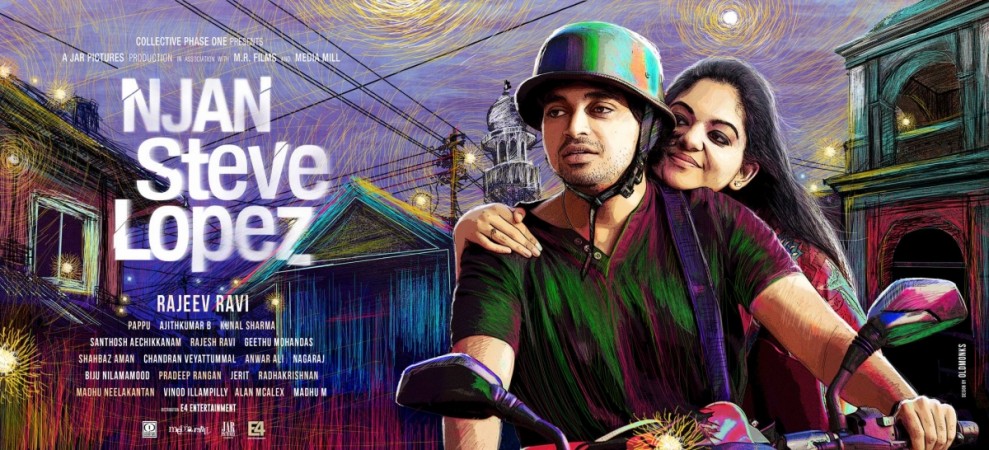 The first official teaser of Malayalam film, "Njan Steve Lopez" directed by Rajeev Ravi has been released. The 21-second teaser introduces the title character of Steve Lopez played by Farhaan Faasil.
In the film, Steve Lopez plays an adolescent from Trivandrum. The naive young man from army family shares this virtual candy floss world with his love Anjali (Ahaana Krishna), who also happens to be the daughter of a police officer.
Farhaan, son of filmmaker Fazil and former student of Anupam Kher's acting school, was waiting for right time to foray into films when Rajeev Ravi approached him with an offer.
"I heard many scripts, but did not like any. I was also scared of being compared to Fahadh. But when I met Rajeev Ravi, I felt that this is the film that I should not give a miss. There was no way that I could reject his film," Farhaan told Times of India
Ahaana Krishna, daughter of actor Krishnakumar will play the Steve's love interest Anjali in the film. She has earlier turned down Rajeev Ravi's directorial venture, "Annayum Rasoolum" because of her studies but actress and director Geethu Mohandas convinced her to take up "Njan Steve Lopez."
"Anjali, the character is more like me. She is simple and there is no complications surrounding her. Rajeev uncle's style of filming made it easy for me to behave like Anjali. He will explain the character, situations and dialogues and then he will ask us to reciprocate the dialogues in the way we usually talk to each other. So for me and Farhaan, dialogues were more like how we talk casually", Ahaana told Mathrubhumi News about her character in the film.
Rajeev Ravi has also roped in actors like Aliencier Lee, James, Anil Nedumangadu and several other theatre artistes with an aim to give talented fresh faces a chance to make a breakthrough in films.
Scheduled to hit the theatres on 8 August, the film has story written by Santhosh Echikkanam, who had also scripted Rajeev Ravi's film, "Annayum Rasoolum". S. Radhakrishnan has composed the music and Pappu is the cinematographer.
VIDEO: "Njan Steve Lopez" Teaser