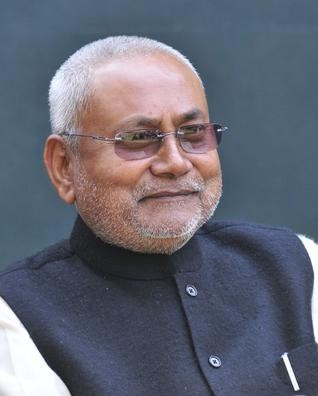 Janta Dal (United) is all set to fight against its own ally in Gujarat, with party president Sharad Yadav saying that Chief Minister of Bihar Nitish Kumar will campaign against his counterpart Narendra Modi's Bharatiya Janatha Party (BJP) in the upcoming general elections held this year end.
"Nitish Kumar will campaign in Gujarat. We can have alliance in several other states but Gujarat. We have been contesting elections in Gujarat. There is no NDA there. There is no JD(U)-BJP alliance in Gujarat, Madhya Pradesh, Delhi among others," Yadav said according to IBN Live.
Speaking at a press conference in Delhi Yadav also made it clear that the JD (U) would contest against BJP for 100 seats in Gujarat."There are some districts where we will contest on our own," he added.
Modi and Kumar were not in the best of terms since the time the Gujarat Chief Minister was denied participation in the 2010 election campaign in Bihar. Also, Kumar's act of returning ₹50 million cheque for the Kosi flood relief fund must have peeved him even more.
When asked about the NDA's PM nominee Yadav said the decision would be taken after the general election.
"BJP will decide the name of PM candidate after being a single largest party in the 2014 general election. There is no crisis over PM candidate in NDA."
With prime ministerial aspirations, Modi is geared to campaign ahead of the election and his state Yatra will commence from Sept 11. In recent interviews, Kumar seemed to have declined giving support to Modi in the prime ministerial race and said his party would support only the secular contender.