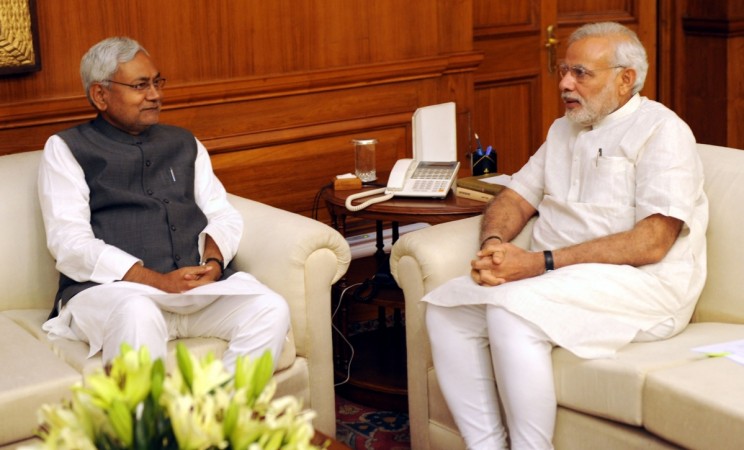 Raising the issue of losses to his state because of the 14th Finance
Commission recommendations, Bihar Chief Minister Nitish Kumar demanded special status to Bihar during his meeting with Prime Minister Narendra Modi on Thursday, reports DNA.
Addressing the media after the meeting, Nitish said: "I had discussions on the cooperation and assistance that we expect (from the Centre). As of now, my concern is that Bihar is not gaining as per the recommendations of the 14th Finance
Commission," adding that special status had been a demand for quite some time now from the ruling JD (U) in the state.
"The second thing that I have said is Bihar used to get special assistance though the Backward Region Grant Fund after Jharkhand was carved out of it... The assistance used to be given as per the provisions of the Bihar Reorganisation Bill. So, there should be a solution to this and the money
should be given," said Nitish, during his first-ever meeting with Prime Minister Modi.